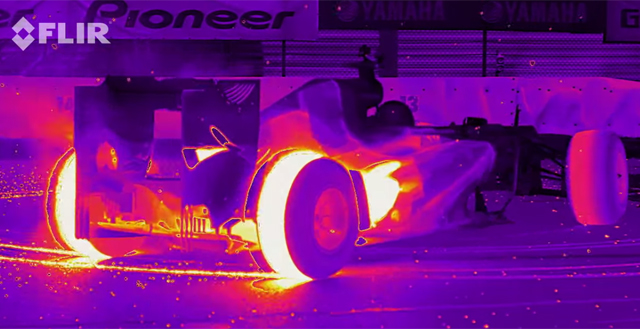 In recent times, high-definition infrared cameras have been introduced into Formula One coverage. The cameras provide an incredible insight into the temperatures of F1 cars particularly their tyre temperatures during qualifying and the race.
[youtube]https://www.youtube.com/watch?v=jvuBe6b2iVk[/youtube]
Now an awesome video of a Red Bull RB8 Formula One car doing burnouts as filmed through an infrared camera has been released and it is well worth a watch! Not only does the clip show the heat of the tyres, but seeing the bright red bits of rubber being thrown across the track is a real sight to behold.