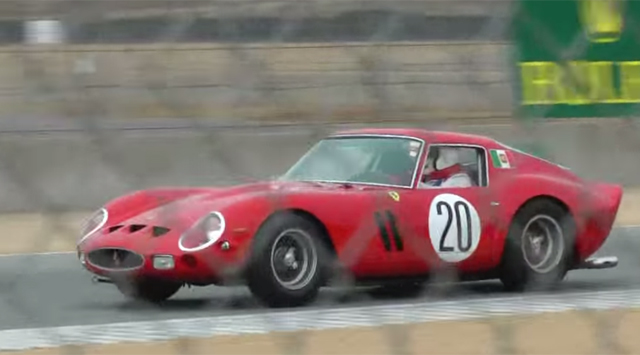 At the recent Monterey Car Week 2014, a Ferrari 250 GTO sold for a record-setting $38.1 million. Because each and every example of the 250 GTO is so valuable, you'd expect them to be rarely taken outside and exposed to the elements.
[youtube]https://www.youtube.com/watch?v=n2j8ElGBzTU#t=57[/youtube]
However, at Mazda Raceway Laguna Seca recently, a 250 GTO did in fact hit the track during Monterey Car Week and looked breathtaking doing so!