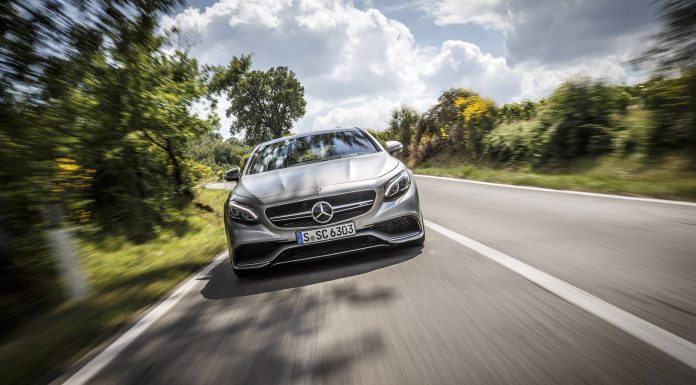 The latest-generation Mercedes-Benz S-Class is already leaps and bounds above the BMW 7-Series and Audi A8 but the German marque is already working on its successor. Set to arrive in 2018, the latest Mercedes-Benz S-Class will be even more advanced and now thanks to Auto Express, some of these advanced features have emerged.
One of the most exciting pieces of technology Mercedes-Benz is working on is gesture control technology. Currently used by many smartphones, the tech enables you to perform certain functions by simply gesturing over a sensor.
GTspirit Review of Mercedes-Benz S63 AMG Coupe

When discussing this, Mercedes-Benz chief interior designer Jan Kaul said, "Yes, we are working [on gesture controls] for some functions, but of course, using hand signals is not right for everything. For example, if you are inputting a destination to the navigation, this is easier with voice recognition or a menu than gestures. But it is something we are continuing to work on, and you will see it soon".
Another cool thing the manufacturer is working on are a selection of single-piece fittings throughout the interior. For example, last year's S-Class Coupe Concept had one-piece seats and one-piece air vents.
Kaul said that these too are coming saying, "these are coming very soon. The [one piece] seats are difficult because we must make the stitching and leather last the life of the car, but our designers are working very hard".
For smaller parts like the one-piece air vents and speaker grilles, Mercedes could employ 3D printing but Kaul insisted this would only be viable if the company was selling enough examples of the next-generation S-Class.
Finally, Kaul critiqued the current screens used by Audi which fold away into the dashboard while defending the newly designed COMAND system which sits atop the dash. "We had a pop-up screen in the [pre-facelift last-gen] C-Class. It [had] a very complicated mechanism, and there is no point, because every time you get in the car, you want to use the navigation or stereo or telephone – so you need the screen. There is no point [in making it disappear]."
[Via Auto Express]