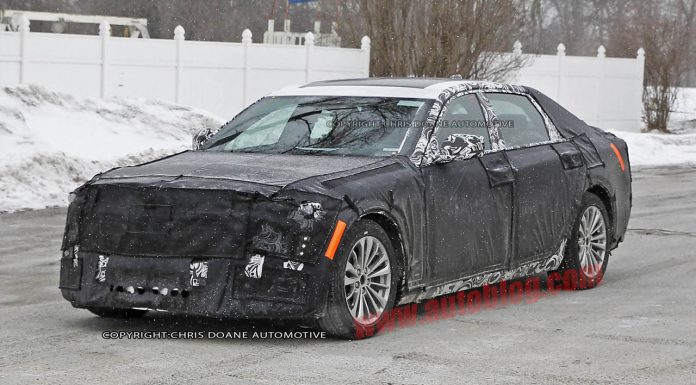 Some fresh new details about the upcoming, range-topping Cadillac LTS have emerged thanks to Automotive News. The new sedan will be Cadillac's answer to cars like the Mercedes-Benz S-Class and BMW 7-Series.
While speaking with reporters in Detroit recently, General Motors global product chief Mark Reuss said, "If we're a serious luxury carmaker, it's really important to us. This is a car that Cadillac needs, that will define its brand in terms of innovation and excellence. That's the mission," he said.
While the name of the car remains far from being confirmed, a few key details about the Cadillac LTS are known at this point. For starters, the rear-wheel drive luxury sedan will arrive sometime in late 2015. When it does arrive, it is likely to be underpinned by a brand new rear-wheel drive platform from the manufacturer. Cadillac confirmed that the model "has got to be a symbol of excellence".
While recently speaking with Autoblog, a Cadillac insider revealed that the new LTS will follow on from the most recent wave of Cadillac models and show that the American brand can compete with the very best from Europe. Beyond all the technologies that such a model will require, the Cadillac LTS will have to be fairly light if it has any hope of competing with the latest S-Class, the upcoming carbon-fibre 7-Series and Audi A8.
From a visual standpoint, it is suggested that the Cadillac LTS will take design inspiration from the Elmiraj Concept revealed at this time last year. The car has been spied testing in the past and it is believed that with former Infiniti chief Johan de Nysschen set to arrive at Cadillac very soon, the project will inevitably be further boosted.
While Automotive News speculates that the model will be coming late next year, others suggest that it could arrive at the New York Auto Show 2015 in January next year. Only time will tell.
[Via Automotive News]