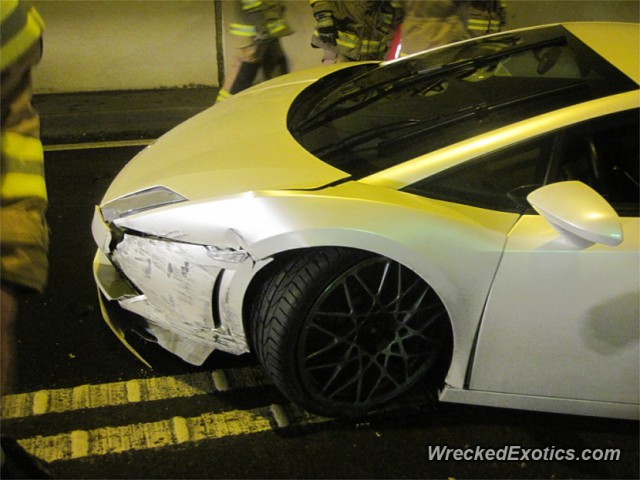 Ouch! A stunning white Lamborghini Gallardo LP560-4 has been severely damaged after crashing in a wet tunnel in Austria.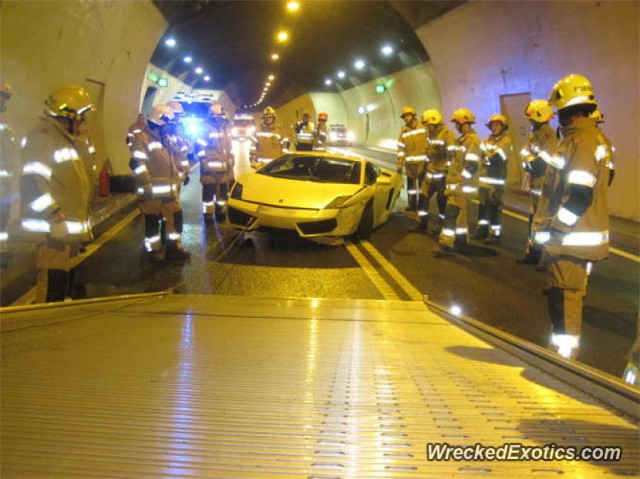 At the time of the crash, a 52-year-old male driver was behind the wheel. It is unclear how the crash occurred but it appears as though the Italian supercar was the only car involved and most probably crashed into the side of the tunnel, span around, and hit the tunnel again as both the front and rear ends are damaged.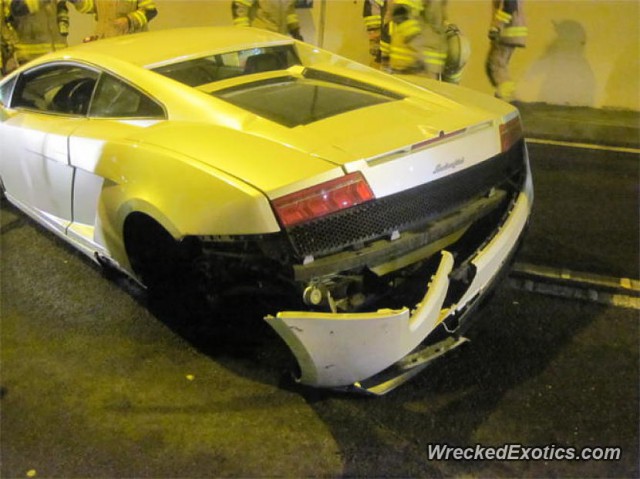 The driver of the Gallardo LP560-4 most likely escaped uninjured although no information has been given.
[Via Wrecked Exotics]