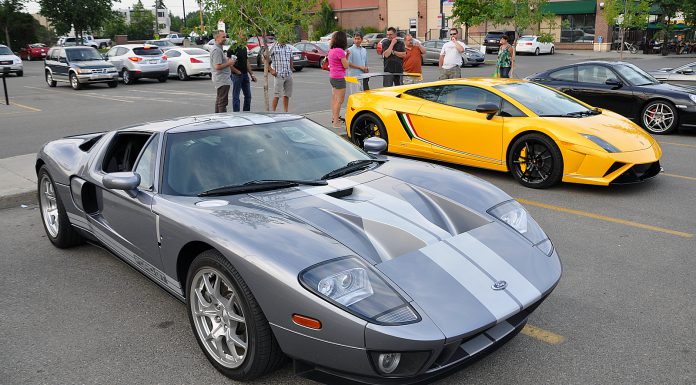 This week's Euro Cars & Coffee was yet another example of how great the supercar scene is in Calgary, Canada. The weekly event, put on by the FCA – Alberta Chapter, PCA – Wild Rose Region and various other Euro car clubs in Calgary, has a varied collection of modern and historic supercars.
The Tuesday night spectical is the only place where you'll see a rare 1972 Mazda Cosmo, 2014 Gallardo Squadra Corse, one-off coach-built DeTomaso and more all in one place.
This week car collector, Fred Phillips, who is a regular at the event, brought his original Mazda Cosmo, with nothing altered from factory condition. He also brought one of his extremely rare coach-built race cars, this one a DeTomaso. The car was built as a one-of-one chassis. It's always exciting to see what Phillips will bring out to the weekly Cars & Coffee event. The best thing about Phillips and his collection of interesting automobiles is that he drives them.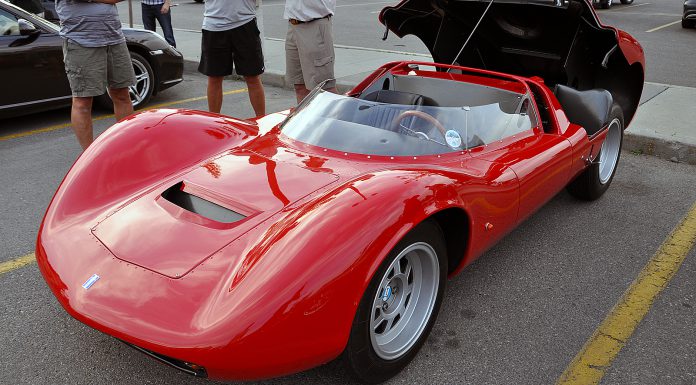 In addition to Phillips' two incredible cars, we also got to check out a Porsche Panamera e-Hybrid model, Lamborghini Gallardo Squadra Corse edition, Ferrari 575M, Tesla Model S, Ferrari 458 Spider and many more exciting cars.
This week there were no shortages of Ferraris from the Ferrari Club of America – Alberta Chapter. The club brought cars ranginf rom a pair of 360s, a 348 TS Speciale, 355s and more. The Porsche Club – Wild Rose Region, brought a special turbo 968 by Kelly Moss Racing, incredibly modified with a widebody kit, special hood, custom intercooler, turbo setup and more. They also has members show up with Caymans, 911s and many more great examples of the Porsche brand.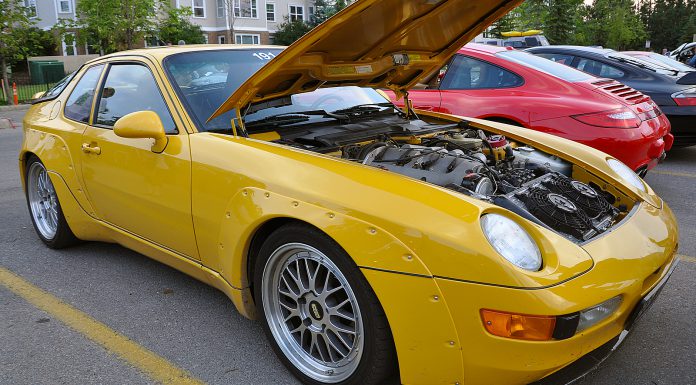 You never know what you'll find at the Tuesday night Euro Cars & Coffee event. The event runs weekly at the Marda Loop Safeway from 7:00 – 9:00 p.m.