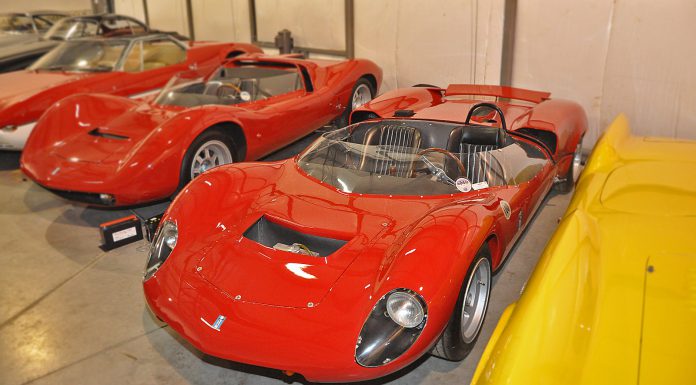 It has taken 25 years for a passionate collector in Calgary, Alberta, Canada to assemble his metal mistresses. Fred Phillips has opened his doors once again for his annual car collection tours. The vehicles range from Italian exotics to American sports cars and almost everything in between. The point of the tours is much more than giving people an opportunity to see his prized vehicles.
"It's not about how valuable, how many, etc.," Phillips said. "It's about seeing a special place and doing the right thing, raising funds for a charity. The cars open doors that I can't"
The charity Phillips supports through offering private collection tours is called the Alberta Adolescent Recovery Centre (AARC,) an organization dedicated to helping kids with addiction and alcoholism problems. Phillips' goal is to put a family through treatment every year. Treatment costs $50,000 CAD. Phillips matches the donations collected through his tours and donates all funds raised to AARC.
At the onset of each tour, Phillips asks his participants to introduce themselves and provide an introduction to their vehicular interests.
"My name is Fred Phillips, and I am an autoholic," Phillips exclaimed as our tour began. From a pre war 1931 Alfa, most of the heavy hitters from the muscle car era to a Ferrari F40 this collection spans across many decades and various styles of automobiles. "We all had that ah-ha moment that got us into cars, and as you can see, I had a big ah-ha moment", he said as he gestured to the collection.
Phillips began by talking about two of his most recent purchases, a 1972 Mazda Cosmo Sport and a bespoke 1954 Kurtis 500KK. The Cosmo appealed to Phillips because it was the first rotary-powered sports car and he absolutely had to have it. Phillips admits that he has been accused of being a preservationist. If it doesn't have to be fixed for the car to run, he wants to leave it alone in order to preserve the vehicle. This particular Cosmo has cracked paint, faded upholstery and a rattling exhaust. But as Phillips puts it, "most guys would go Bananas to have a car in its original condition."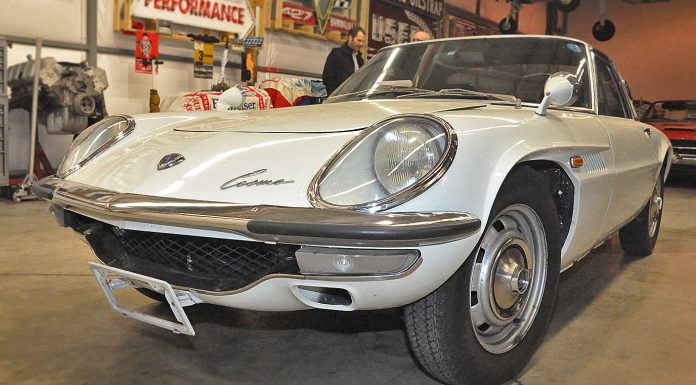 Fred describes Frank Kurtis as the American contemporary of Enzo Ferrari. The collection includes a commissioned Kurtis car as well the first street legal production car that Kurtis built the 1949 Sport and a couple of stunning one-off KK500's these cars were built after Kurtis pursued, won and dominated the Indy 500. The most recent Kurtis acquisition a 1954 Kurtis 500KK was run on the California Mille and it turned up at a few car shows this summer, if Batman was alive in 1954, this is what would have come screaming out of the Batcave! 500KK's earned numerous successes in sports car races of the period and even won the 1954 B modified SCCA Championship.
As the tour continued, it was evident that the collection had been changed up since the last time we visited. Another recent acquisition is a 1931 Alfa Romeo 6C 1750 series V Zagato Gran Sport. These cars in the hands of drivers like Nuvolari won races like the Mille Miglia. Most people would hide this car behind closed doors, but not Phillips. He and his wife have enjoyed the Alfa on the Colorado Grand vintage sports car tour, spending four days, covering over 1,000 miles and performing like a top with the supercharger providing all the combustion mixture at a dizzying height of 11,990 on the Loveland Pass. This is the third time the car participated on the Grand.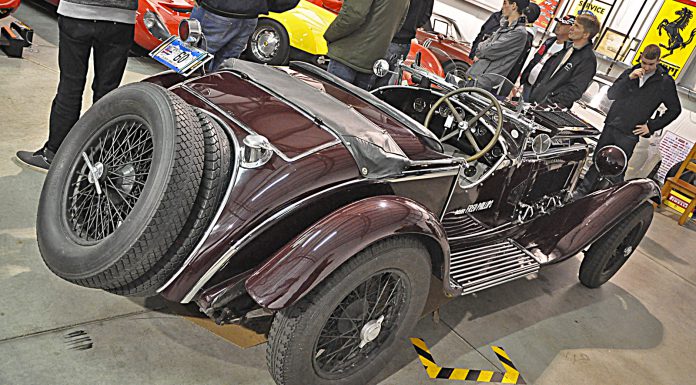 Many of the cars in the collection are so rare that most car guys have never even heard of them, let alone seen them, which serves as the perfect setting to raise awareness and donations for AARC. One such car, the 1937 Kurtis Tommy Lee Speedster cost more to build in period than a Duesenberg. The Speedsters art-deco styling basks under the lights alongside many other rarities like the 1957 SIMCA Special Concept Roadster, a custom one-off car that looks like it's from the Jetsons.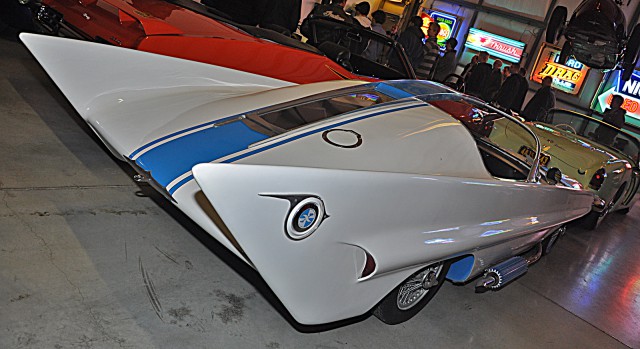 Pictures simply don't do these cars justice. It's best to see these cars in person and have Phillips explain the stories behind them. You can tell he enjoys his cars, as each one has a story he is very willing to share. More importantly, visiting Phillips' collection serves as an important opportunity to spread the word about the charitable organization that he is so passionate about. If you even remotely like cars and find yourself in or around Calgary, you owe it to yourself to see this collection….you can find out about the tours by visiting www.focusauto.com