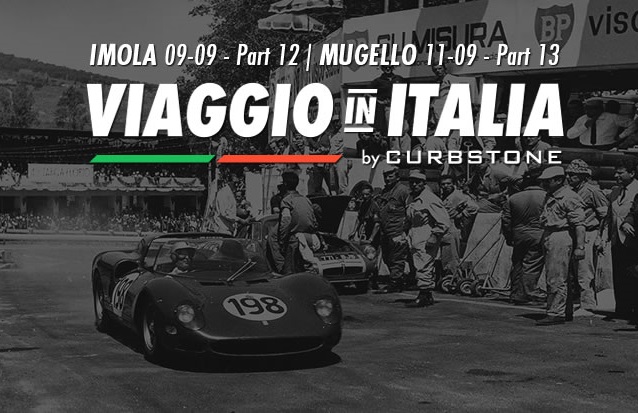 Curbstone Track Events is best known from the their events organized at Belgium's most famous circuit, Spa Francorchamps. During this year at least eight of the trackdays will be held in eastern Belgium supplemented by two weekend in southern France, more exactly on the track of Paul Ricard.
But every year the organizers put together a few special events, one of them is called "Viaggio in Italia" and it takes place this September. The name itself says it, the event is going to the heart of Italy, at least the heart for car enthusiasts. During the three day event the participants will race around two Ferrari test tracks, more exactly Autodromo di Imola and Autodromo di Mugello.
The track of Imola is also known as "The Enzo & Dino Ferrari International Racetrack" and is said to be an extremely technical and difficult track, with complex corners that are driven at high speed. Total length of a lap is 4.909 km and maximum speed for cars is said to be 330 km/h.
The Track of Mugello, situated a little more South-West of Imolo near to the city of Florence. This track has a length of 5.245 km and has a total of 14 corners in combination with one long straight.
As a nice extra all participants can enjoy an optional visit to the Ferrari factory, museum and F1 division based in Maranello. All this together fits perfect in what Curbstone want to be "Probably the best track and test day organizer in the world". We from GTspirit will be in Italy in September and we will bring you loads of pictures from the three day long event!