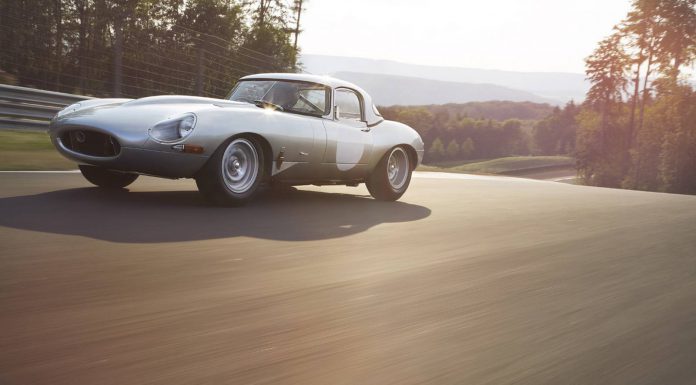 Prior to Pebble Beach Concours d'Elegance 2014 kicking off, Jaguar Land Rover's Special Operations division has just revealed the first of six 2015 Jaguar Lightweight E-Types. The car is incredibly important in the history of Jaguar and the E-Type. Between 1963 and 1964, just 12 examples of the Jaguar Lightweight E-Type were produced. However, the British marque had originally planned for 18 cars to be produced. Now the remaining six are being created.
As the name suggests, the Jaguar Lightweight E-Type was created as a lightened version of the stunning E-Type sports car. As a matter of fact, the Lightweight E-Type weighed 114 kg less than the standard car thanks to the extensive use of aluminium. The 'new' examples weigh exactly the same as the originals.
To recreate the stunning design of the Jaguar Lightweight E-Type for the remaining six examples, Jaguar scanned half the body surface of the only 1964 Jaguar Lightweight E-Type. That scanned image was then mirrored to ensure perfect symmetry. The same standard of aluminium available in the 1960's was then used to form the car.
Beneath the ultra-sexy body, the 2014 Jaguar Lightweight E-Type utilises an engine derived from the D-Type's Le Mans winning powerplant. It is a 3.8-litre inline-six complete with triple carburettors along with dry-sump lubrication and identical to the original Lightweight E-Types. Fuel-injection is optional with power reaching 300 hp and 280 lb-ft of torque. Just like the original, this power is funnelled down a four-speed manual transmission complete with a lightened flywheel and single-plate clutch as well as a limited slip differential.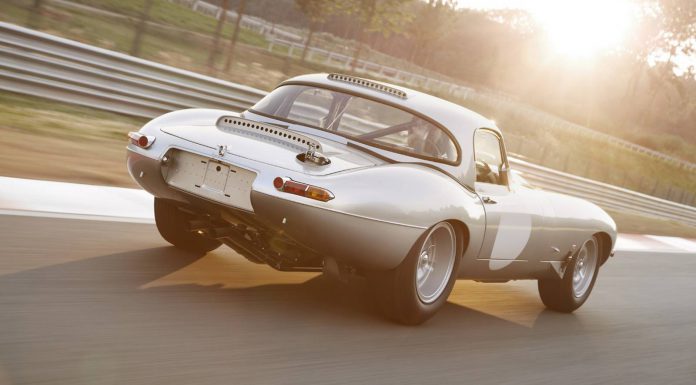 This particular example is prototype "Car Zero". It has undergone a rigorous shakedown period at the company's testing facility in Gaydon, England. It will then be followed by the six customer cars. Car Zero will be handed to the Jaguar Daimler Heritage Trust upon completion of its testing and promotional duties.
When discussing the car, director of Jaguar Heritage Business Derek Weale said, "Operating from a brand new workshop at Browns Lane – now open for the restoration and servicing of customer cars – the building of six new, meticulously crafted Lightweight E-Type period competition cars by Jaguar Heritage is testament to the unique skills within the team. To know those same skills can also be utilized to the benefit of existing classic Jaguar owners means this is a very exciting time for Jaguar Heritage."