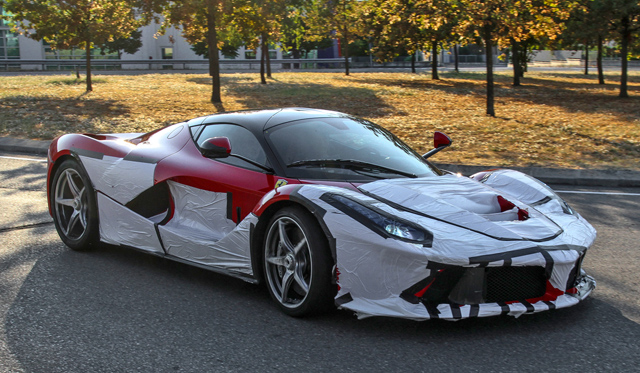 It was late on a Friday afternoon so I assumed it wouldn't be such a good time to visit home of Italian supercars, Ferrari. As it turned out in the end it was not bad at all!
When I arrived in Maranello I saw something red scurry away. After a few minutes I found place where I saw more that one LaFerrari and a brand new Speciale. All of that you can see in pictures below.
Ferrari will make just 499 copies of LaFerrari. Each will get a 6.3 liter V12 connected to an electric motor delivering a total combined power output of 963hp.
We shot a very short video as a bonus!
[youtube]http://www.youtube.com/watch?v=mJdR2cyCe_s[/youtube]