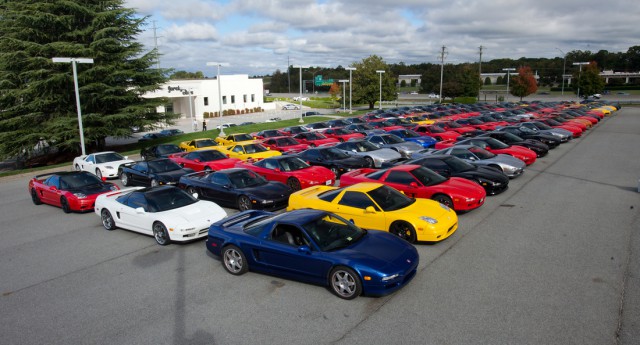 What could be cooler than seeing over 100 Acura and Honda NSX's all in the same place? Well an annual event put on by the NSX Club of America made it happen! NSXPO took place October 11-16, 2013, celebrating friendships and everything NSX. This year over 100 NSXs and almost 200 owners and guests took part in the social portion of the event before heading up to Virginia International Raceway for three days of Go-Karting and track time on the full course.
Day 1 of the event saw Ted Klaus, Chief Engineer and Head of the Global Development Team for the New NSX concept, speaking to the crowd about the future of the NSX.
Day 2 began with a drive to the North Carolina Museum of Art for the opening weekend of their new Porsche exhibit. 106 NSXs were present at the Porsche exhibit. Needless to say, they attracted quite a bit of attention. After all, who wouldn't want to see more than 100 NSX's?
The third day saw the group travel to the Virginia International Raceway, which was be the site of the club's track event. Many of the drivers took to the track to push their cars to their limits. They were also given the opportunity to try out the wet skid pad and have a hand at some head-to-head go-kart racing.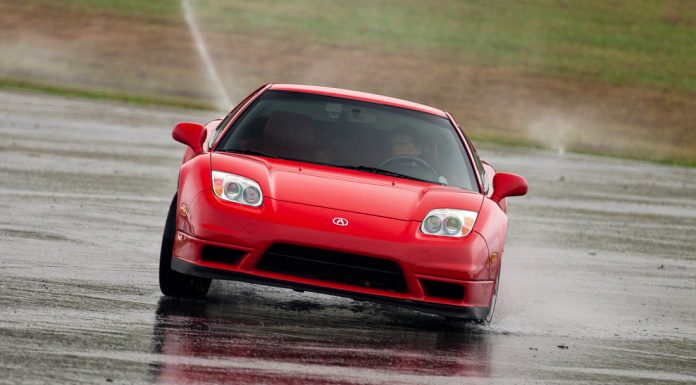 [Source: NSXPO2013.net]