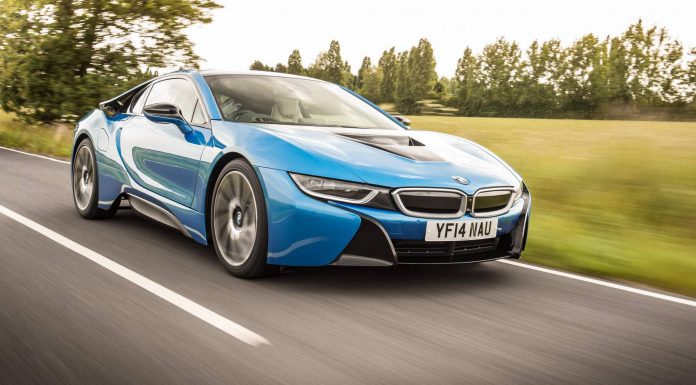 It may have only just gone on sale, but the BMW i8 has already been sold out in the United Kingdom.
The BMW i showroom on Park Lane has proven the most successful in the country for i8 sales with orders reaching a rather remarkable 170. Prospective buyers will now have to wait up to 10 months for their cars to be delivered.
Peter Adams, the sales manager at the Park Lane showroom said, "We've had numerous people asking to buy the display car. Many have said to me: name your price."
The BMW i8 is the second model from BMW's new BMW i-Series. It is intended as a sports car and provides a forward-looking, revolutionary interpretation of BMW's hallmark driving experience. It is a 2+2-seater with a design that BMW refer to as LifeDrive architecture. It gets a "life module" passenger cell made from carbon-fibre-reinforced plastic (CFRP), as you would expect from any premium sports car. Total weight is just 1,490 kg, bearing in mind the plug-in hybrid architecture.
The drive system utilises a brand new three-cylinder petrol engine with BMW TwinPower Turbo technology. From 1.5 litres, the i8 manages an output of 231 hp, a maximum torque of 320 Nm. Power is sent to the rear wheels via a six-speed automatic gearbox. The petrol engine is supplemented by an electric motor with an output of 131 hp and maximum torque of 250 Nm. The power from this lithium-ion high-voltage battery is channeled through the front wheels via a two-stage automatic transmission.
[Via The Telegraph]