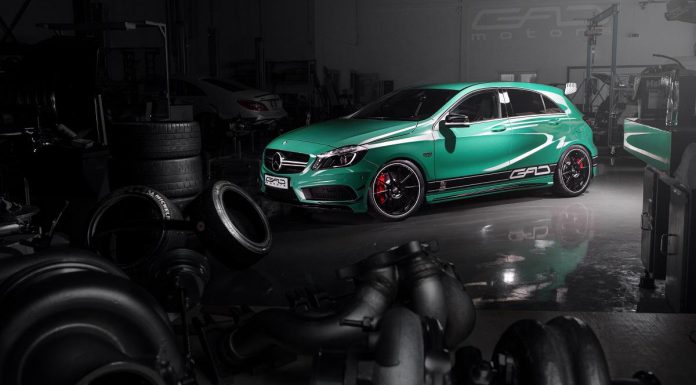 With 355 hp under the hood, the Mercedes-Benz A45 AMG features one of the most power dense engines on the market. That engine is a potent 2.0-litre turbocharged four-cylinder and it has already proven extremely popular for the German firm. As always though, some tuners are never satisfied and consequently, GAD Motors has revealed its upgraded A45 AMG.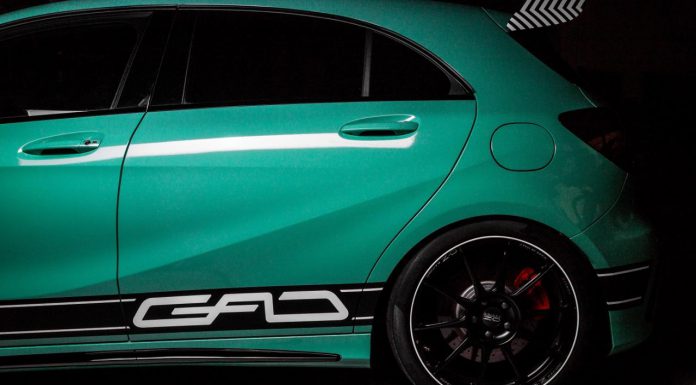 Thanks to some remapping of the engine's ECU, GAD Motors have managed to lift power to 423 hp as well as 406 lb-ft of torque. By comparison, the standard torque output is 332 lb-ft. Consequently, the GAD Motors A45 AMG will hit 100 km/h in just 4.1 seconds instead of 4.6 with 200 km/h being reached in a mere 14.3 seconds. Impressively, GAD Motors has more upgrades for the A45 AMG in the works with power and torque figures to rise even further!
Beyond the engine modifications, the Mercedes-Benz A45 AMG by GAD Motors features advanced 19-inch OZ Racing Superforgiata multi-spoke alloy wheels complete with sticky Pirelli tyres. Completing the visual modifications is an interesting green wrap.