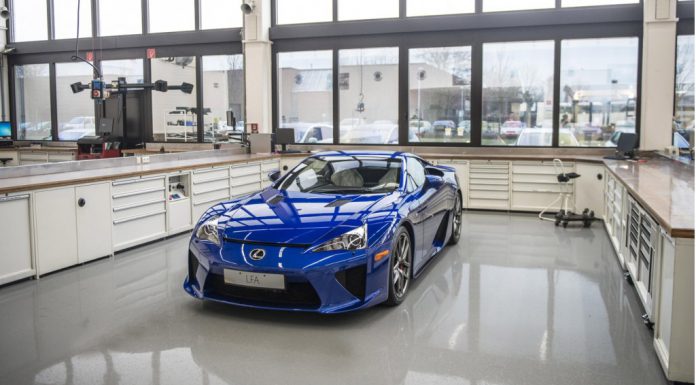 Lexus has confirmed that it will build a successor to the truly epic Lexus LFA while recently speaking in Tokyo. Production of the LFA ended in late 2012 after two years which saw 500 examples of the $375,000 Japanese supercar created.
While speaking with reporters, Lexus executive vice president Mark Templin confirmed that Toyota President Akio Toyoda endorses the plan saying, "Akio believes that every generation deserves to have a car like an LFA, so we're building an LFA for the generation we have today. At some point, there may be another special car for another generation."
Understandably, no details about the LFA's successor are known at this stage. However, considering it took the better part of a decade for the LFA to reach production, don't expect to see the new car for quite some time.
Whenever it is revealed, there's a great possibility it will either adopt forced induction or a hybrid powertrain or maybe even both.
[Via Automotive News]