Going out to an exotic car meet can be the high-point of any auto enthusiast's week. With summer more than half way over and the thought of winter's first snowfall looming on the distant horizon, it's important to squeeze out every possible car meet while they're out in full force.
The Porsche Club of America – Wild Rose Region, Ferrari Club of America – Alberta Chapter, among other car clubs, put on a special weekly cars & coffee event in Calgary, Canada.
Every week there's something new to admire, or in many cases there's something old, but very exciting. This week was dominated by Porsche. With models ranging from a burgundy 914 to turbocharged and highly-modified 993 and 996 models, to a brand new GT3 RS 4.0, the lineup this week was absolutely phenomenal!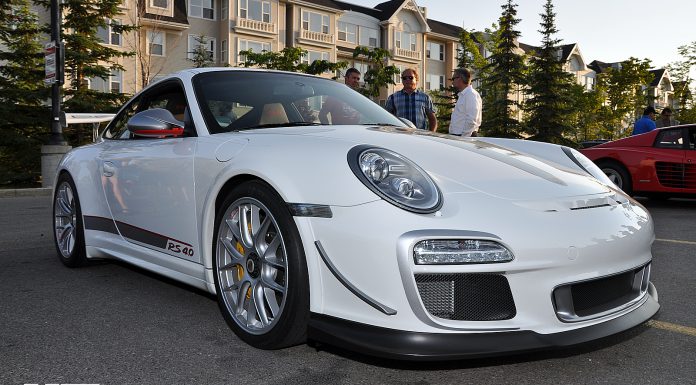 What's always exciting about these meets is seeing some of the cars of Fred Phillips car collection. This gentleman has some of the world's coolest vintage automobiles, and every week he brings out something different. In many cases we don't even know how to pronounce them, that's how rare his cars are.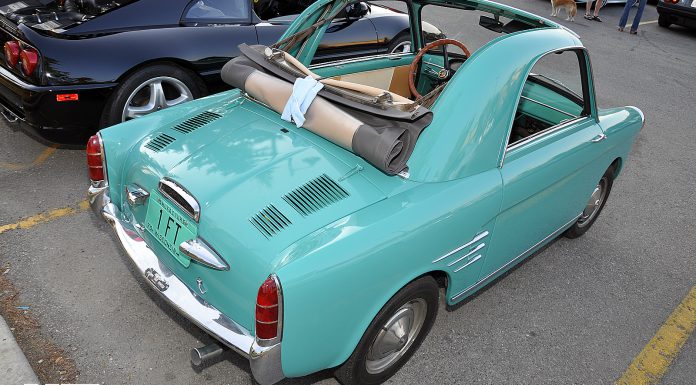 This week his car of choice was a 1959 Autobianchi Bianchina. The Bianchina is a microcar produced by the Italian automaker Autobianchi, based on the Fiat 500. Initially, the car was equipped with the smallest Fiat engine, air-cooled 479 cc producing 15 hp. In 1959, the engine power was increased to 17 hp.
This particular car is a Trasformabile. It was made available with an engine enhanced to 21 hp. The Transformabile featured fixed B-pillar and partial roof covered with a fordable fabric hood.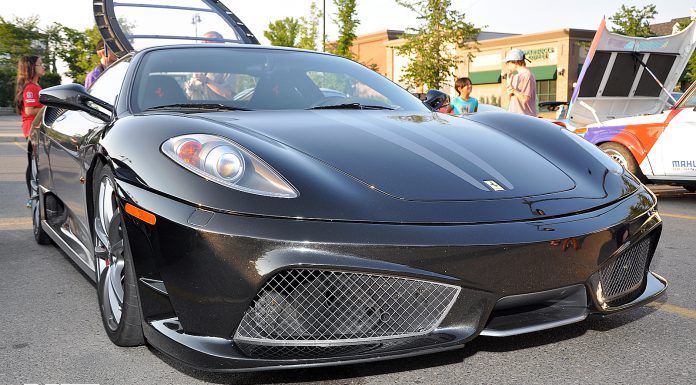 Other notable cars in attendance this week were a gorgeous Ferrari F430 Scuderia, Ferrari Testarossa, Audi R8 GT Spider, BMW 2002 Rally Car and Lamborghini Countach 5000 Quattrovalvole.
The weekly Euro Cars & Coffee meets are held every Tuesday night from 7-9pm at the Safeway in Marda Loop, Calgary.