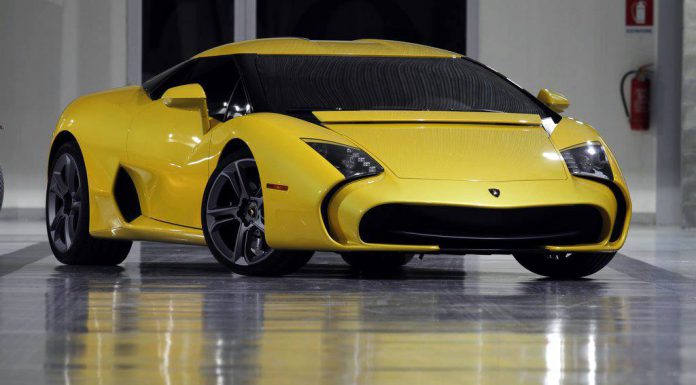 Revealed back at the recent Villa d'Este 2014, the extreme Lamborghini 5-95 Zagato was a one off commissioned by car collector Albert Spiess. However not long after, it emerged that the car had been approved for a limited production run and now the second example of five has been previewed by way of the following photos.
Whereas the original car features a matte orange paint job, the second Lamborghini 5-95 Zagato is finished in a traditional shade of yellow for the Italian manufacturer. While the yellow finish isn't quite as eye-catching as the matte orange, the overall design of the car remains identical and resultantly, is truly epic.
The platform for the project is the Lamborghini Gallardo LP570-4. It features the same running gear including the naturally aspirated V10 engine. The exterior design is completely unique from other Lamborghini models yet is still recognisable as a car from the firm.
It features a wide open front bumper together with the trademark Zagato double-bubble roof. The rear gets an enlarged mesh vent as well as neat quad exhausts with a host of other unique design elements featuring across the exterior.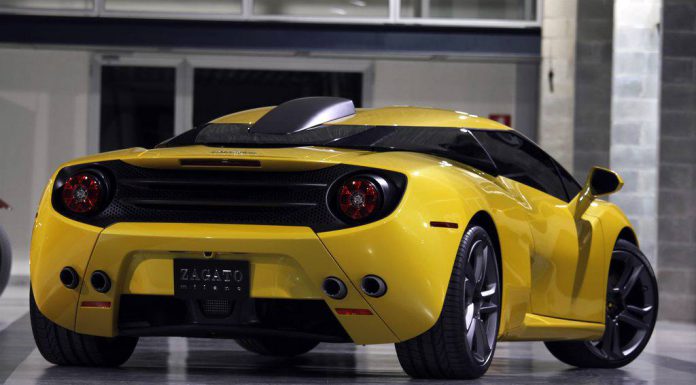 Lamborghini and Zagato first collaborated on the Lamborghini 3500 GTZ almost 50 years ago. Since then there have been a number of Lamborghini Zagato collaborations including two Lamborghini Diablo models, the Zagato Raptor and the Lamborghini Canto. Zagato even designed an SUV concept for Lamborghini in 1997; the Lamborghini LM003 Borneo!
[Via Farhan Al Bastaki]