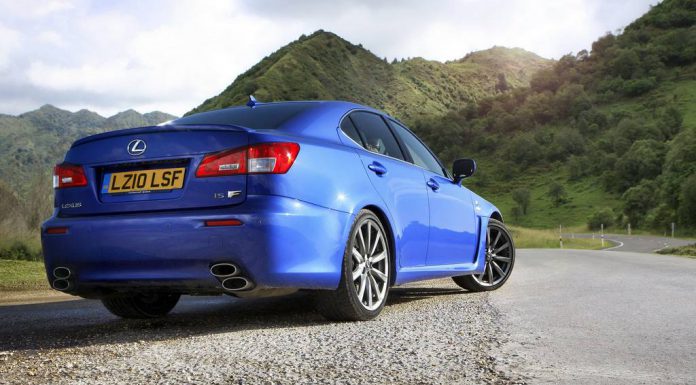 Production of the current Lexus IS F has officially ended with the final example rolling off the company's production line in Tahara, Japan.
Since being launched in 2007, only around 11,000 examples of the Lexus IS F were delivered to customers around the world. Even at the time of its launch, it had troubles competing with the BMW M3, Mercedes-Benz C63 AMG and Audi RS5 and with a new M3 on the market and a next-gen C63 AMG just around the corner, it is about time the Japanese performance and luxury arm of Toyota lays to rest the current IS F.
Thankfully however, there is a very good chance that the current revised Lexis IS sedan will receive a true F performance model down the road.
It is quite sad that production of the current Lexus IS F has finished because it will likely be the final naturally aspirated version of the car created if it is indeed replaced. It of course features a brutish 5.0-litre V8 engine mated to an 8-speed automatic transmission and delivering 417 hp as well as 371 lb-ft of torque at 5200 rpm.
With Lexus recently unveiling its first turbocharged model in the form a variant of the Lexus NX crossover, a next-gen IS F could utilise similar forced induction technology.