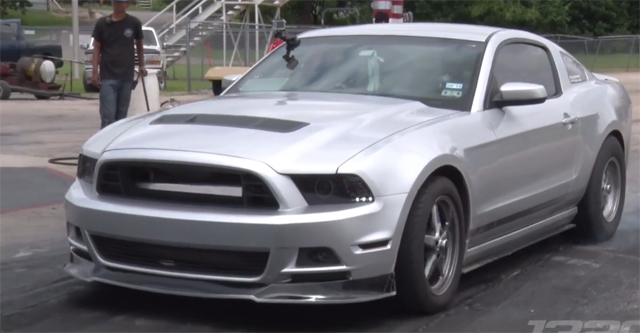 In the world of high-performance Ford Mustangs, a fair few supercharged V8 models are out there. V6-powered Mustangs fitted with turbochargers however are significantly rarer and hard to come across.
[youtube]https://www.youtube.com/watch?v=7xvPWLtmnm8#t=208[/youtube]
However, the crew at Limitless Performance is currently working on its turbocharged V6 powered Ford Mustang before releasing the upgrades to customers. As the following video shows, the car has no problem drag racing against the likes of a Ford Mustang Boss 302 and even a supercharged Chevrolet Corvette Stingray!