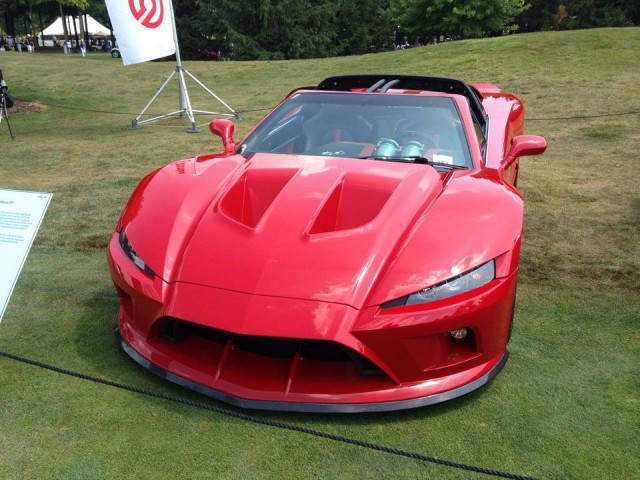 Car enthusiasts gathered in Plymouth, Michigan this weekend for the Concours d'Elegance of America, a one-day only car show featuring modern-day exotics and classics from all eras. The show is one of the most prestigious of its kind and attracted more than 300 vehicles to the Inn at St. John's, including this, the Michigan-made Falcon F7.
At a show with a jaw dropping variety of cars such as the Concours of America, it's hard to stand out. The Falcon F7 does this just fine though, being one of the few examples of the all-American supercar that actually exist. If you forgot about the F7, it is a hand-built supercar from a company called Falcon motorsports. Resting behind the driver is a 7.0-liter LS7 V8 producing 620 horsepower, although a twin-turbochagred 1,100 horsepower variant was available.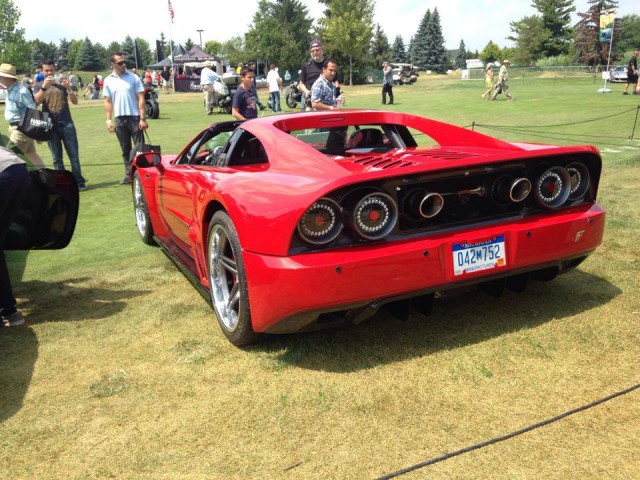 Thanks to its relatively low kerb weight of 2,850 lbs, the F7 will accelerate from 0-100 km/h in 3.3 seconds and on to a top speed of 190 to 200 mph. Falcon says a maximum of 25 units of the F7 will be built for the 2014 model year, but its not exactly how many will actually be made and how many have already been made.