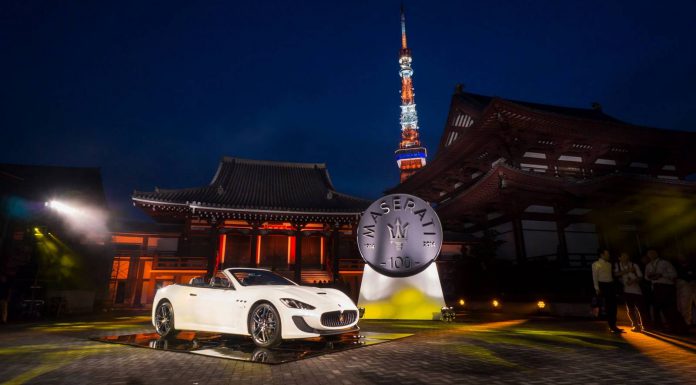 Italian luxury automaker Maserati has been celebrating the 100th anniversary of its inception all year long, with events recognizing the milestone held in the United Arab Emirates, Italy and more. Most recently, the company extended its centennial celebrations to Japan, where it has a strong following and large customer base.
The star of the celebrations was a White 2014 Maserati GranCabrio MC Centennial Edition. The special edition convertible, which is based on the standard GranCabrio MC Stradale, is available in limited-edition color schemes with new wheel options, each featuring Maserati's centenary logo on the centre cap. It also receives a version of the 4.4-liter V8 powerplant which has been boosted by 10 horsepower for a total of 454 hp mated to the same 6-speed ZF automatic transmission. A GranTurismo MC Centennial Edition coupe was also in attendance, painted in a striking Rosso Magma shade.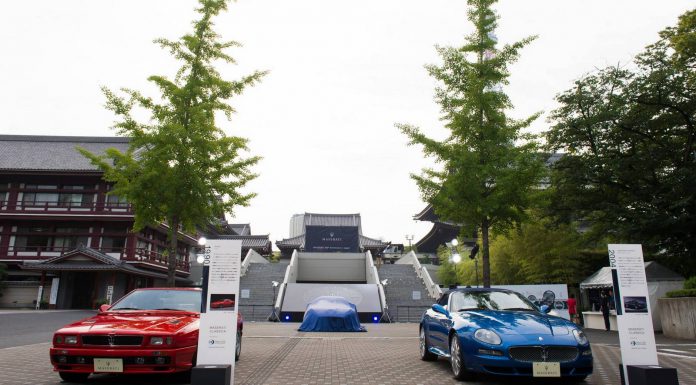 In addition to the Japanese Centennial Celebration, the automaker will be hosting the Maserati International Centennial Gathering in September. The three-day long event will see Maserati fans and owners travel from Maserati's home in Modena to Turin, Italy. Along the way, the convoy of Maseratis will stop off at parades, exhibitions, two Maserati factories and the Concours d'Elegance show in Piazza San Carlo. If you want more info on Maserati's year-long centennial celebration, check out www.maserati100.com.