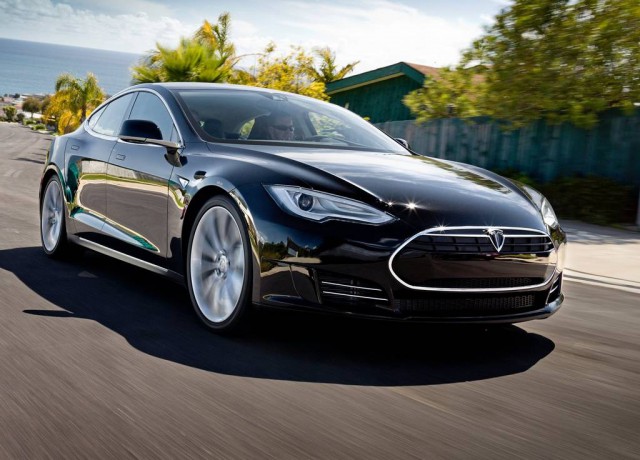 Tesla Motors and Panasonic have joined forces to help create the world's largest lithium-ion battery facility dubbed the 'gigafactory'.
As it stands, Tesla gets its advanced high-capacity engines from Panasonic and is a major shareholder in the company. It is being suggested that Panasonic will invest between $194 million and $291 million (20-30 billion yen) to supply the machinery for cell production. In the end through, the electronics firm could pay about $1 billion of the expected $5 billion construction costs.
While construction of the gigafactory gets under way, Panasonic is set to continue to provide batteries for Tesla. That means that the Tesla Model S as well as the upcoming Model X will utilise Panasonic supplied batteries in the future.
After this, it is hoped that the gigafactory will be fully functional from 2018 onwards with ground-breaking on the massive project likely to take place later this year. According to reports, the gigafactory will be created in Arizona, Nevada, New Mexico or Texas.
The first Tesla model to utilise batteries from the gigafactory will be the Tesla Model 3. The Model 3 is expected to ride on a brand new platform rather than the larger one underpinning the Model S and future Model X SUV. It is expected that the Model 3 will cost about a third of the Model S.