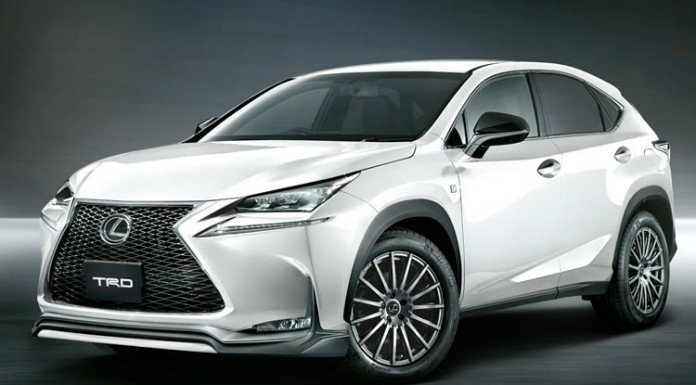 The 2015 Lexus NX crossover may have only been revealed recently but already, Toyota's in-house performance team TRD has released their full body kit for the rather futuristic and sexy NX.
The differences between the regular Lexus NX and the NX TRD are immediately noticeable. The full body kit includes a thoroughly redesigned front fascia incorporating a new lower bumper as well as an exposed carbon fibre splitter. Elsewhere, some awesome19-inch forged aluminium wheels are included as are new blacked out fenders.
Final visual changes include gloss black wing mirrors, a new rear bumper with an aggressive diffuser as well as quad tail pipes even though are not needed for a car like the NX. Nevertheless, they add a very in-your-face to the tail of the NX and we applaud Toyota Racing Development for including them in the overall upgrades.
As it stands, the 2015 Lexus NX TRD has only been announced for the Japanese market. There, it'll cost the equivalent of $3,360 in the U.S for the body kit alone with the sexy wheels adding $4,280 to that price.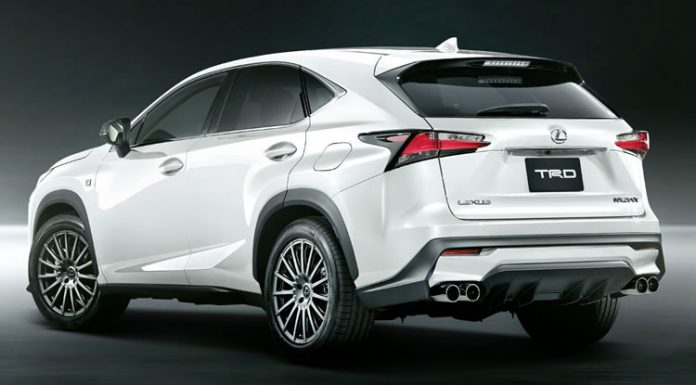 As it stands, Lexus has confirmed that three different powertrains will be available. Most important is the brand new 2.0-liter turbocharged four-cylinder engine found in the Lexus NX 200t and NX 200t F Sport as these models are the first turbocharged Lexus cars ever! The Lexus NX will be positioned below the RX and on top of the turbocharged engine, a naturally aspirated 2.0-liter four-cylinder will be available alongside a hybrid powertrain utilised by the NX 300h. In total, six different hybrid variants will be made available.