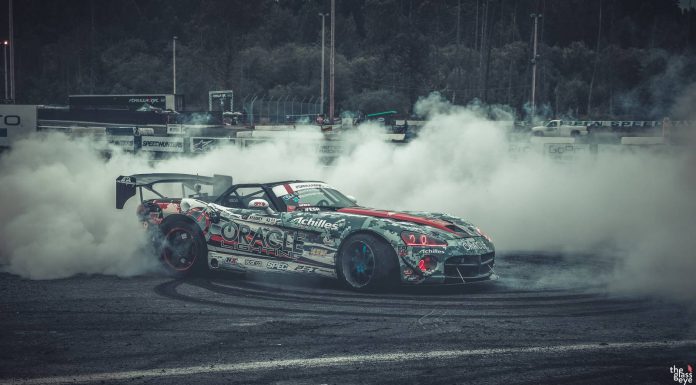 Formula Drift round five in the 2014 season was held at the Evergreen Speedway just outside of Seattle. It was action filled just like one would expect of this ever-growing drifting league. We now have photos from that round courtesy of The Glass Eye, a photographer based in Canada and needless say, the photos speak even louder in regard to the action on the track. We are happy to share with you the following two galleries that reveal the best from that day!
Just a recap of the race report, the win went to Team Falken which was also their first win of the season. They earned this victory through legendary driver Darren McNamara driving a Nissan 240SX. Team Falken's Justin Pawlak driving a Falken Tire Ford Mustang qualified 7th while Daijiro Yoshihara driving a Falken Tire/Discount Tire Subaru BRZ qualified 16th. They both proceeded to the top 32 but Yoshihara was knocked out in the top 16. Pawlak on the other hand was knocked out in the top 8.
This was McNamara's second Formula Drift win which gave him enough points to place him 5th in the overall standings. The excited driver said:
"This is just an incredible win, I'm so happy for the team and for Falken. It was just a perfect combination of tire, track and team tonight and that translated to just a tremendous amount of self-confidence. I really knew early on tonight was my night."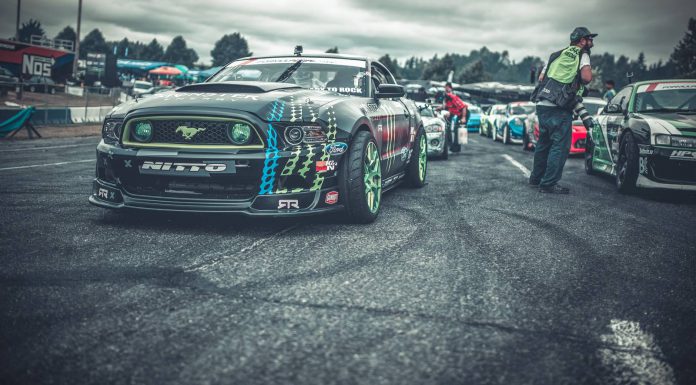 Drivers will head down to the Texas Motor Speedway for round six on September 12th and 13th.