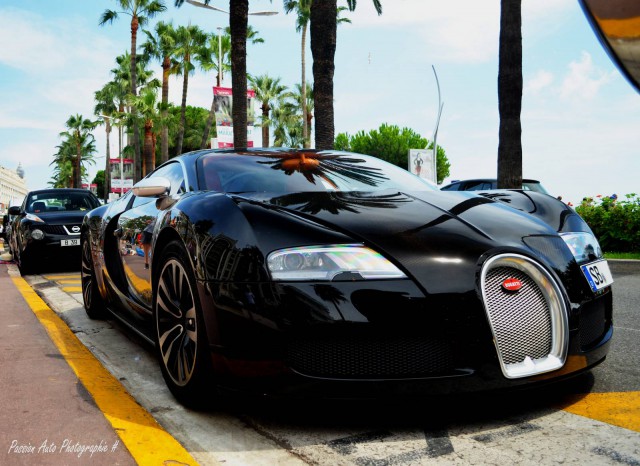 With so many special edition Bugatti Veyrons being released over the years, it is pretty hard to keep up whenever a new one is revealed. With that being said, one of the most memorable Veyron editions is the exceptional Bugatti Veyron Sang Noir.
In case you didn't know, only 15 Sang Noir Editions were built. All were finished in a very glossy black with a contrasting bright orange/red/beige exterior. Behind the flashy finish, the Bugatti Veyron Sang Noir is identical to the 'standard' Veyron. As a result, it features the same 8.0-litre W16 engine with four-turbochargers and delivering 987 hp and capable of a top speed of 253 mph.
With so few examples cruising the streets, finding one is like finding a needle in a hay stack. However, Passion Auto Photographie struck gold after spotting one in Cannes!