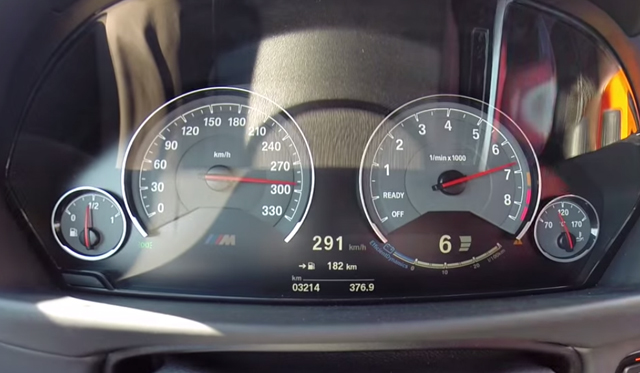 With a 3.0-litre twin-turbocharged six-cylinder engine, the new BMW M4 Coupe certainly doesn't sound as impressive as the E92 M3 Coupe which it replaces. By comparison, the previous generation M3 featured a raw, naturally aspirated V8 engine. However, as the following video shows, the new M4 Coupe is still brutally fast off the line!
[youtube]https://www.youtube.com/watch?v=OzVfLD9zpTw[/youtube]
The following video shows the German sports car sprinting from a standstill up to 291 km/h in not very long at all with 250 km/h passing by in 24.5 seconds. Typically, the M4 is limited to this speed but thanks to the adoption of the M Driver's Package, that is extended to 280 km/h.