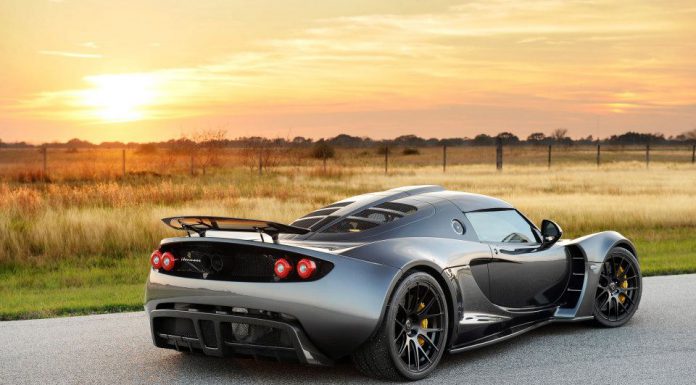 The record-breaking Hennessey Venom GT is set to appear at the upcoming Pebble Beach Concours d'Elegance mid-next month. The American hypercar will be on display at the McCall's Motorworks Revival on Wednesday the 13th of August, before showing up at The Quail on from the 15th. Finally, the Hennessey Venom GT which recently hit 270 mph, will be on the Concept Car Green on the Sunday.
On Valentine's Day this year, the Hennessey Venom GT hit the highest top speed ever recorded by a production car after hitting 270.49 mph at the Kennedy Space Centre. That incredible top speed has been GPS verified and it was actually set on the landing runway for NASA's space shuttle!
This top speed edges just ahead of the 269.86 mph clocked by the Bugatti Veyron Super Sport back in 2010. However, while it has proven itself to be faster in a straight line, the Hennessey Venom GT isn't officially the world's fastest production car. At least in the eyes of Guinness it isn't. For Guinness to verify such a record, the car has to make two runs in, one in each direction, before an average top speed is calculated. As for the Veyron Super Sport, it was calculated at 267.8 mph after one run of 265.96 mph and the aforementioned run of 269.86 mph.
Additionally, Guinness only considers a car aiming for the production car record if 30 units are built. Just 29 units of the Hennessey Venom GT are destined for production and thus far, just 11 have been delivered.