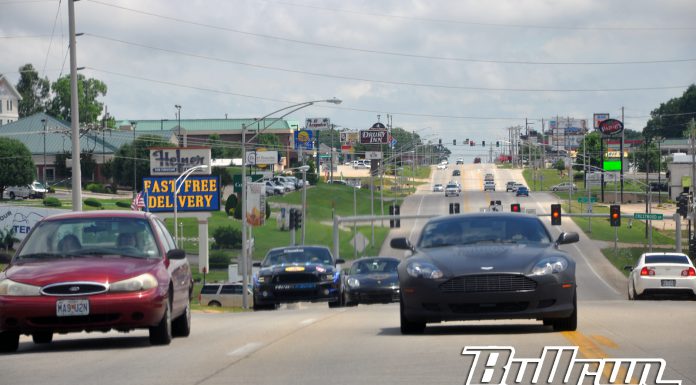 You may remember that GTspirit.com was invited along on the 2014 Bullrun rally from New York City to Scottsdale, Arizona. We released the first two videos in June, and have the next two installments ready for you to enjoy!
Day 3:
Day three of the Bullrun 2014 rally took the teams from Hot Springs, VA, to Nashville, TN, via a checkpoint in Knoxville, TN, for lunch. We rode along with reigning Spirit of the Bullrun champions, Drake Kemper and Phil Ayache in their lifted Chevrolet 2500 HD pickup truck boasting 1500 hp for today's journey, and again with the Big Easy Bandits, Ricky and Billy, in their Cadillac rental.
[youtube]https://www.youtube.com/watch?v=VyOGoKneGS0[/youtube]
Day 4:
The tactics start to get really dirty on the fourth day of Bullrun 2014 from Nashville, TN, to Branson, MO. We rode along with Billy Blatty of Team Big Easy Bandits in yet another rental car. His co-driver, Ricky, had to leave the rally to deal with a traffic violation in the previous leg. In order to keep up with the supercars, Billy turned to his bag of tricks to keep the other teams at bay.
[youtube]https://www.youtube.com/watch?v=VcmW6BT5RXQ[/youtube]
Stay tuned for more Bullrun 2014 videos, exclusively on GTspirit.com!