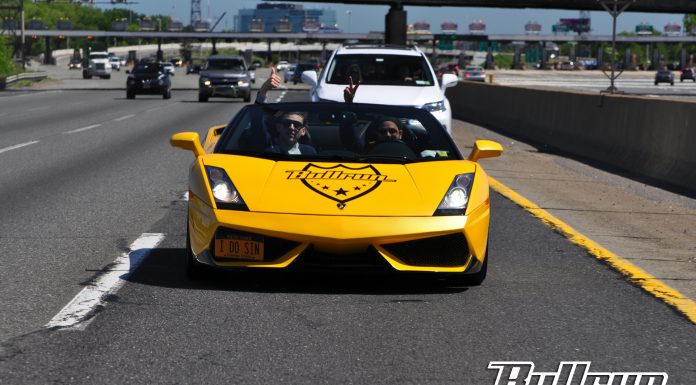 GTspirit.com took part in the 2014 Bullrun Rally from New York City, NY, to Scottsdale, AZ, bringing you live coverage from the rally. The event took place June 6th – 13th, 2014, and took drivers on one wild adventure. Each day we rode along with different teams, documenting the adventure for an online video series.
This year's Bullrun rally was quite the adventure. From the scheming and alliances to the pranks and the camaraderie, it was truly an exciting experience, and we're excited to have shared that experience with you, our readers.
Day 1:
Day one of the Bullrun 2014 rally took the teams from the start line in Times Square, New York, to Washington, DC, via a checkpoint in Cape May, NJ. We rode along with Team Real Kosher in their BMW M5 for the first leg and jumped into a BMW M3 for the second leg.
[youtube]https://www.youtube.com/watch?v=NaUS0WhduPA[/youtube]
Day 2:
Day two of the Bullrun 2014 Rally saw the drivers depart the nation's capital city, Washington, DC, heading to Hot Springs, VA, via a checkpoint in Woodstock, VA. We rode along with defending Bullrun Navigator Award champs, the Big Easy Bandits for the first leg (and it was a wild ride!) For the second leg, we jumped in with Team Dirty from Louisiana, in their 2014 Chevrolet Camaro.
[youtube]https://www.youtube.com/watch?v=gGnUU7qE1kI[/youtube]
Stay tuned for more GTspirit.com videos from the Bullrun 2014 Rally!