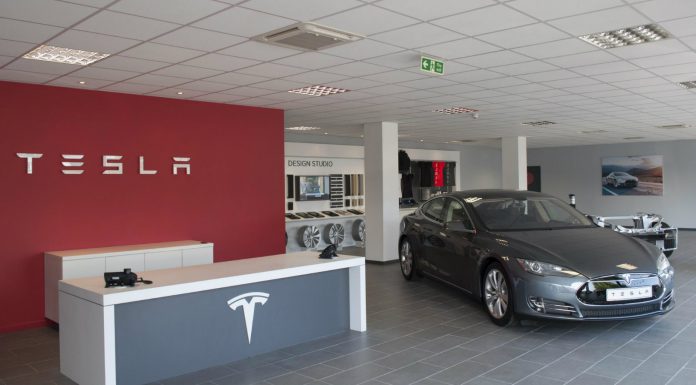 While Tesla Motors is currently working on two new cars, it is also in the midst of its worldwide expansion and earlier this year, entered the United Kingdom for the very first time. Now the Californian based automaker has opened up its second dealership in the U.K with this one located in West London.
The new facility includes a special design studio, a two bay delivery centre as well as a seven-bay service area. Another cool feature of the West London dealership is the free shuttle service to the Heathrow International airport which helps encourage Model S owners to have their cars serviced while away on business or holidaying.
Taking about the service, Tesla's U.K director George Ell said, "By taking any hassle out of servicing and flying, I believe that we can delight our customers. The location of our new West London store and service centre makes a perfect base for this service."
The opening of this second dealership is just a small achievement for the firm considering its short term goals. As a matter of fact, numerous other dealerships will be opened across the United Kingdom with recruitments for Birmingham, Crawley, Manchester, Bristol, Newcastle and Edinburgh underway.
In the U.K, pricing for the Tesla Model S starts at 50,280 pounds.