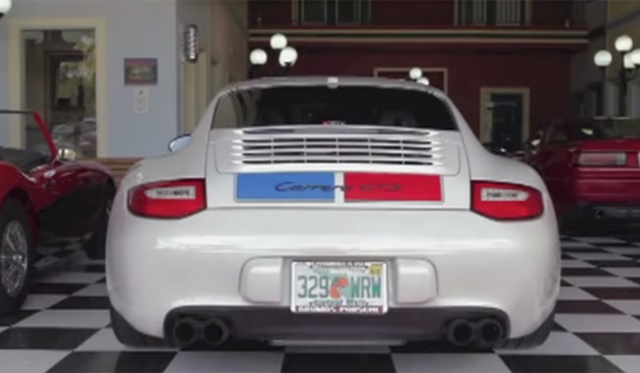 In recent times, Porsche Exclusive has unveiled a huge selection of special Porsche models. What's more, when the 997-generation 911 was around, Porsche Exclusive also fettled with it and came up with the Porsche 911 Brumos Carrera GTS B59 Edition.
[youtube]https://www.youtube.com/watch?v=TP6ZwuMdHcQ#t=594[/youtube]
The car was created by Porsche Exclusive as well as Porsche Cars North America and Brumos Porsche in Florida. Designed to pay tribute to Hurley Haywood, a Porsche racer who won the Daytona 24 Hours four times with the German marque, the car features a host of unique visual upgrades.
A mere five examples of the Porsche 911 Brumos Carrera GTS B59 Editions were ever created and as the following video shows, all owners of the B59 Editions are extremely passionate!