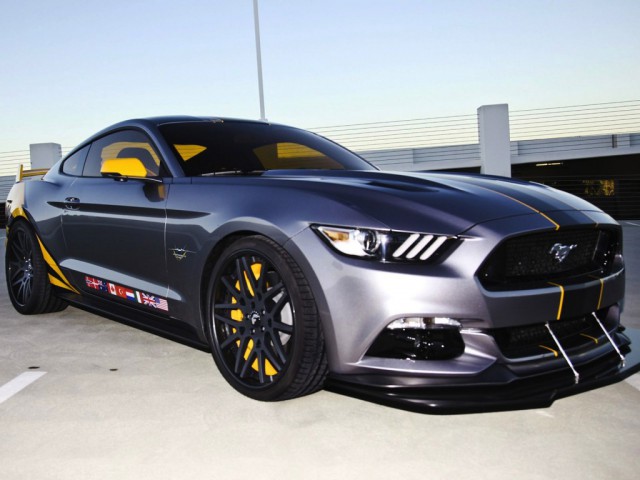 The 2015 Ford Mustang inspired by the F-35 Lightning II fighter jet has just been unveiled EAA AirVenture 2014 in the U.S.
This certainly isn't the first time a special edition Mustang has been created to honour a jet fighter with previous Mustang variants inspired by the Air Force Thunderbirds, Red Tails display teams and the Navy's Blue Angels having been previously created.
Based on the range-topping GT, the 2015 Ford Mustang F-35 Lightning II features a massive front splitter to help create an added sense of aggression while adding impressive amounts of downforce. The car also receives a dark grey and yellow racing stripe stretching across the whole of the car and offsetting the silver paint job perfectly.
Elsewhere, the car features new matte black wheels with yellow brake calipers, extended side skirts, a large rear wing and an F-35 inspired livery at the tail end. The final visual changes are the yellow wing mirror caps and lightly yellow tinted windows.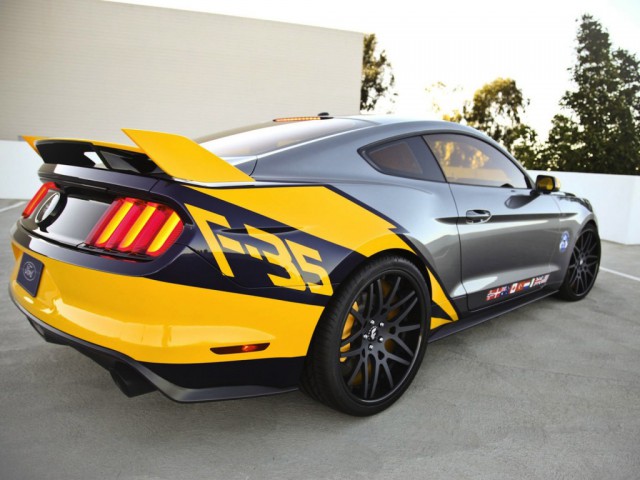 The one-off creation is set to go under the hammer soon and when it does, proceeds from the sale will go to the EAA Young Eagles program which provides free flights to those aged between 8 and 17 years old. Last year, the Thunderbirds inspired Mustang fetched an impressive $400,000 so expect a similar if not higher figure for this model.