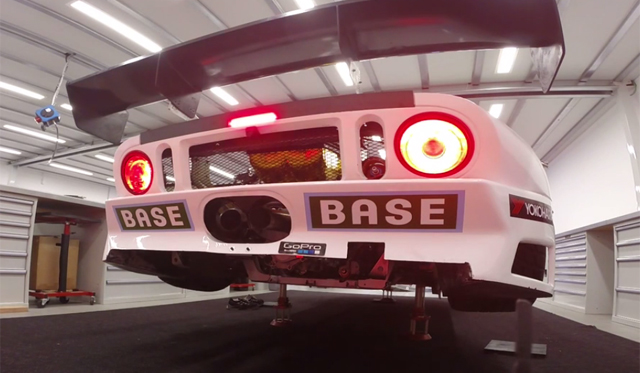 Think some road going supercars sound good? Well, many of them truly pale in comparison to full on race cars and the following Ford GT GT3 racer is one of the most absurd we've heard for quite some time!
[youtube]https://www.youtube.com/watch?v=SP-rgXaiKNo[/youtube]
The following Ford GT GT3 comes courtesy of Lambda Performance and features a custom Roush-Yates 5.3-litre V8 engine delivering 575 hp. This powerplant is then mated to an Xtrac sequential transmission. While the following video is filmed with a GoPro which doesn't have great audio recording, the clip is definitely worth a watch especially with headphones on!