The upcoming auctions at next month's Pebble Beach Concours d'Elegance are shaping up to be truly historic with numerous cars expected to sell for over eight figures including this white McLaren F1. While such a price for an F1 would be record-setting, Gooding & Company is confident that it will be bringing a classic Ferrari which could sell for around $20 million.
That Ferrari in question is a unique 1966 Ferrari 365 P Berlinetta Speciale and thanks to its very special design and pristine condition, Gooding & Company expects it to set a new record for the most expensive automobile sold by the auction company at a public auction. That record is currently held by a 1957 Ferrari 250 Testa Rossa which sold for $16.39 million.
Finished in white, one of the most interesting aspects of the Ferrari 365 P Berlinetta Speciale is its seating layout. Like the McLaren F1, it features a near-central driving position with two other seats behind where the driver sits. This particular example has covered a mere 7900 km since being produced and during 1966 and 1967, Pininfarina displayed the car at a host of international motor shows.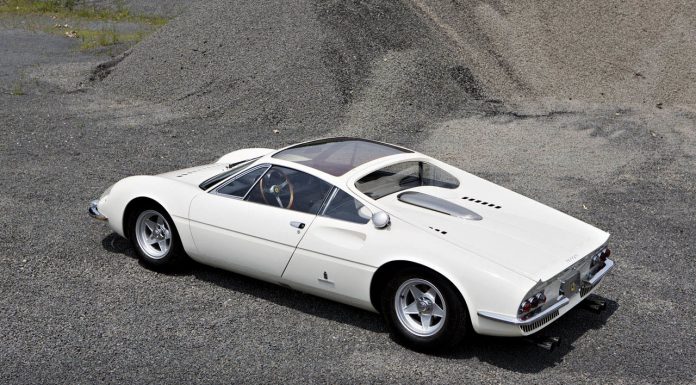 Beyond the body, the Ferrari 365 P Berlinetta Speciale features the same chassis as the Ferrari 365 P2 racing car and it was actually the very first Ferrari 12-cylinder model with a mid-engined layout designed specially for road use.
[Photos courtesy of Gooding & Company]