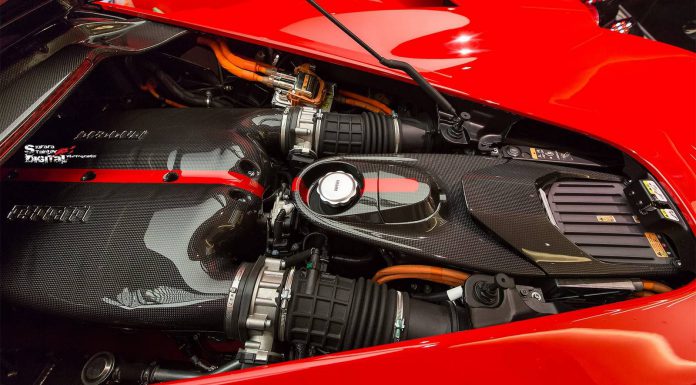 A Rosso Corsa example of LaFerrari has recently been on display in China. Unsurprisingly, the car cost considerably more than it does in Europe due to local taxes and charges.
Kirara Stanley took the opportunity to capture a set of detailed shots at the official launch party in the showroom and they highlight the attention to detail that Ferrari have applied to the flagship hybrid hypercar!
In case you didn't know, the LaFerrari gets a 6.3 liter V12 which is connected to an electric motor similar to the system on the McLaren P1. The Ferrari F150 V12 has an output of 789 hp at 9000 rpm and 700 Nm at 7000 rpm while its electric motor has a maximum output of 161 hp and 270 Nm of torque. That delivers a total combined power output of 950 hp, allowing the new Ferrari Enzo to do 0-100 km/h in less than 3 seconds, 0-300 km/h in 15 seconds and a top speed in excess of 350 km/h.