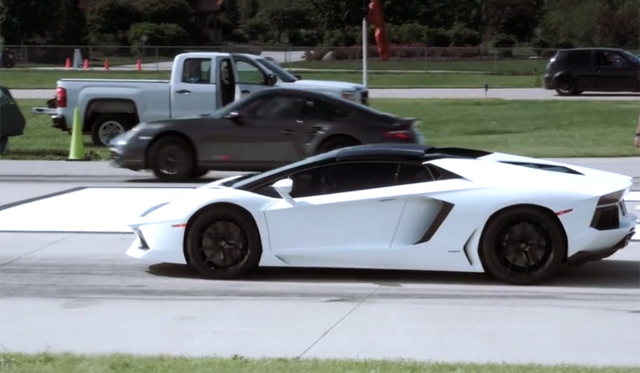 Say what you want about the Porsche 911 Turbo and its lack of an in-your-face persona like most supercars, there's no denying the fact that it is brutally fast. As a matter of fact, it is one of the world's fastest accelerating cars when it leaves the factory so just imagine how fast it'd be after receiving some serious modifications from AMS Performance!
[youtube]https://www.youtube.com/watch?v=_8G6wspsNuI[/youtube]
Well the following Porsche 997 911 Turbo has undergone such upgrades and when competing against stock cars like the Chevrolet Corvette Z06 and Lamborghini Aventador, it really shows who is boss!