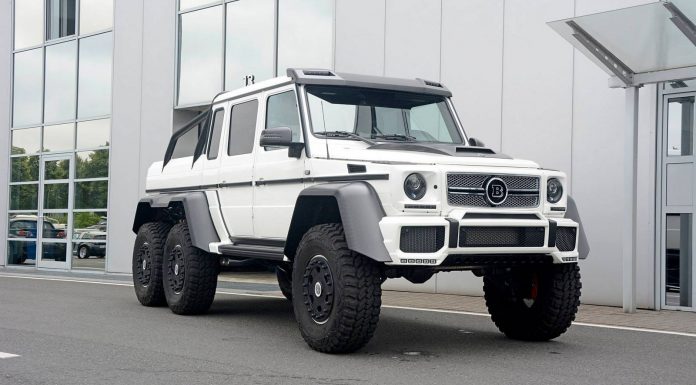 Dan Bilzerian is rapidly becoming recognised as one the world wealthiest and flamboyant playboys. The US poker player regularly posts photos of his escapades in Las Vegas, on yachts in Monaco and in Malibu mansions toying with guns we could only get out hands on in Call of Duty, all of course surrounded by groups of scantily clad women.
The bearded star regularly is seen driving his white Lamborghini Aventador Roadster that has been tuned to produce 800 horsepower. Now he has added a rather spectacular Brabus B63S 700 6×6.
The Brabus B63S 700 is powered by a 5.5-liter V8 Biturbo with Brabus' 700 engine tuning. It produced 544 hp before Brabus performed the modifications, now it has 700 hp and 960 Nm of torque, routed to all six-wheels. The four ton goliath sprints from rest to 100 km/h in just 7.4 seconds. The top speed is limited electronically to 160 km/h (100 mph) due to the 37-inch off-road tires!