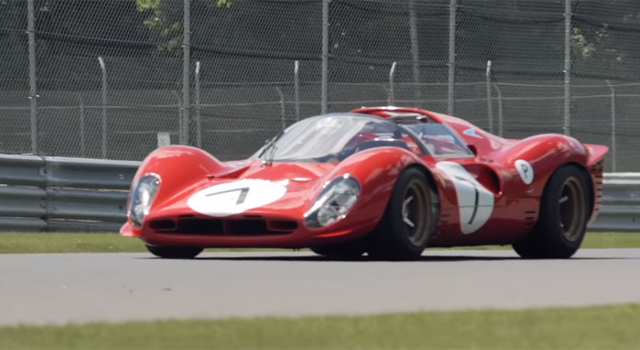 After one look at the Ferrari 330 P4, you'll surely agree that it is one of the most beautiful cars ever created.
[youtube]https://www.youtube.com/watch?v=awArTC8iQ3Q#t=215[/youtube]
The Ferrari 330 P4 was originally created by Ferrari to rival the dominant Ford GT40 in endurance racing. During its maiden season in 1967, the 330 P4 proved a true success taking a 1-2-3 finish at the 24 Hours of Daytona. While it didn't break the stranglehold of the Ford GT40 at the Le Mans 24 Hours, it is a truly exceptional car.
Ferrari Corsa instructor Nick Longhi is one of just a few lucky people to have the privilege of driving the car to this day and the following clip perfectly showcases just how incredible this racing car really is!