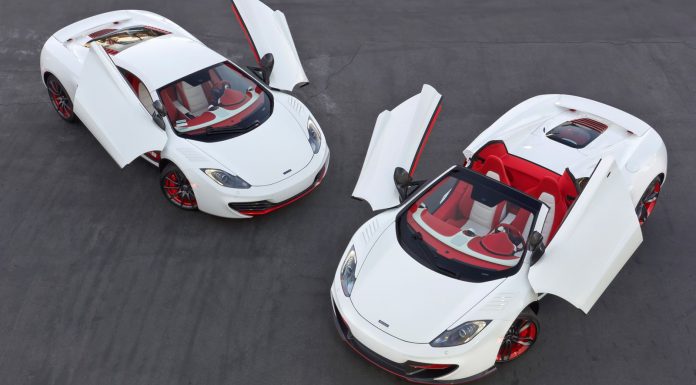 Back in 2012, McLaren Special Operations unveiled the bespoke MP4-12C and MP4-12C Spider Project 8. The two unique cars featured model exclusive design features and a red and white colour combination in addition to other enhancements from MSO. Now, the pair have made their way to the United States where they are currently for sale by McLaren Newport Beach.
Both Project 8 12Cs were ordered with custom Pearl White exterior paint and red carbon fiber accents. The cars also feature a red color matched interior with white accents, red carbon fiber shift paddles, red accents on the MSO wheels and a red alcantara luggage compartment. The Spider also has an MSO front bumper with integrated red accents.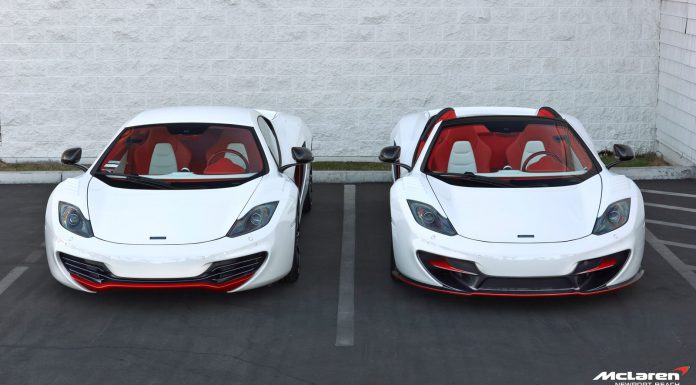 What's interesting about this sale is the client selling the cars requested they be sold as a set. Both cars were the most expensive 12Cs ever after being ordered through the MSO program. The Coupe, which is chassis #0088, came with an original MSRP of $522,725 while the Spider, chassis #2088, commanded an MSRP of $546,065. Just like groceries, these two supercars are cheaper when you buy in bulk. Together they'll cost $688,888, which sounds like the bargain of the century to us.