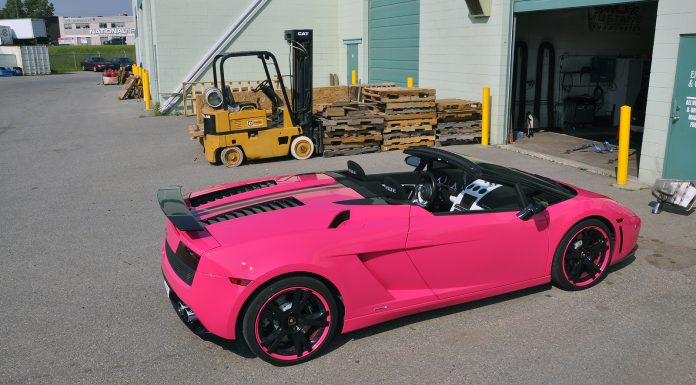 Calgary, Alberta, Canada, is a happening city for exotic cars. But this pink Gallardo Spyder is definitely a step up from the regular Ferrari's and Lamborghini's seen around the city.
This particular Gallardo is actually in Calgary right now because it's getting baseline dyno tested before heading over to ZR Auto for a Heffner Twin-Turbo upgrade.
We last saw this pink Gallardo at the Racing For A Cure event in Edmonton, which is where this car and its owner are from.
The Gallardo has been painted pink, a dare that the owner accepted and now proudly adorns on his car. There's nothing else like it on the roads in Canada. On top of the unique paint job and Performante stripe package, this LP560-4 also wears colour-matched rims and a Performance-style carbon-fiber wing.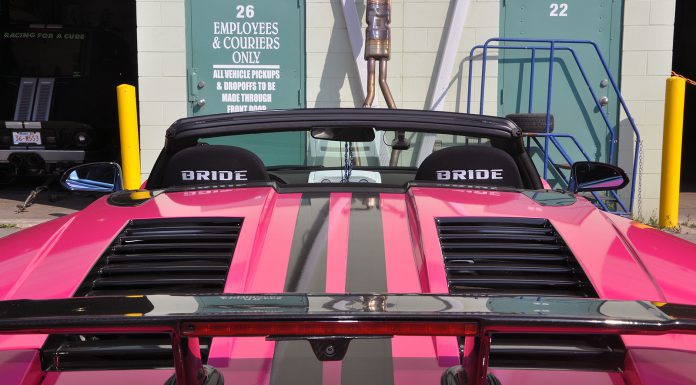 The owner also said his Hi Tech exhaust setup is truly special. It was crafted and custom-ordered for his car, with only three other examples of it in the world.
Now he's preparing for a Heffner Twin Turbo bolt-on setup, which will be completed in a few weeks. For now, the car is heading to the dyno to determine the baseline numbers before ZR Auto begins installing the new turbos.