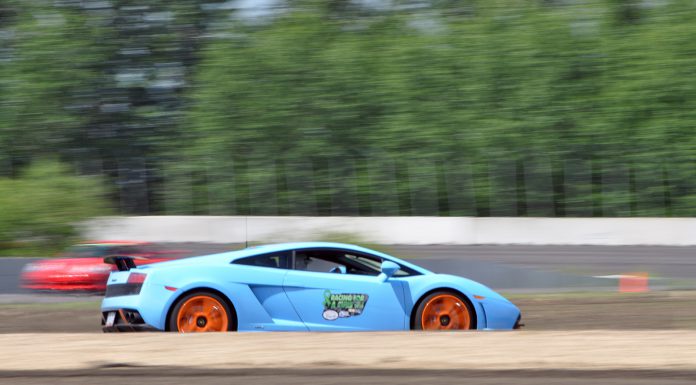 Racing For A Cure is an annual event held at the Castrol Raceway in Edmonton, Alberta, Canada. The aim of the event is to raise money for local children's charities, while allowing exotic car owners to have a little fun while giving back to the community.
The event sees exotic cars racing around the Castrol Raceway, giving seriously ill children rides around the track, and offering up their passenger seats to supercar fans for a $50 donation, with proceeds going to the Stollery Children's Hospital Foundation and the Kids with Cancer Society.
This year's event saw over 50 supercars turn up, including the famed Edo Competition Maserati MC12 Corsa, Hennessey Twin-Turbo 458 Italia and a host of Heffner Twin-Turbo Gallardos.
Other cars included Audi R8s, Novitec Ferrari 360s, a Ferrari 599 GT0 and F12 Berlinetta, Hotwheels livery Gallardo LP570-4, 458 Italias, Aventadors and many more.
Both the two-mile road course and 1/4 mile drag strip were open for use. Rocket Ron led the surge on the road course in his MC12 Corsa, which seemingly never left the track once. The roar of the 840 hp motor with obnoxious straight-pipes could be heard throughout the facility.
The drivers offered up their passenger seats to children from the Stollery Children's Hospital, who wished to ride in an exotic car. Additionally, motorsports fans were allowed to purchase a charity ride in the exotic of their choice.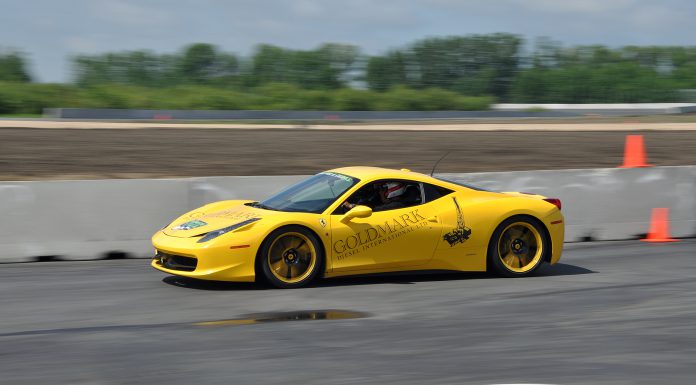 The event ran both Friday, June 20th, and Saturday, June 21st, giving the drivers a chance to exercise their high-horsepower machines. For one owner, it was a very special experience. The day before, he had his 800 hp Gallardo dyno-tuned in Calgary. Having only purchsed his 2004 Gallardo six months prior, and handing over the keys to ZR Auto and Heffner for nearly two months, it was time to see what his Gallardo could do.
The car whipped around the road course, passing cars as it made its way around the track. The Gallardo also proved unrivaled on the drag strip, as it beat nearly every competitor that challenged the stock-looking Gallardo with 800 hp snarling out of the rear.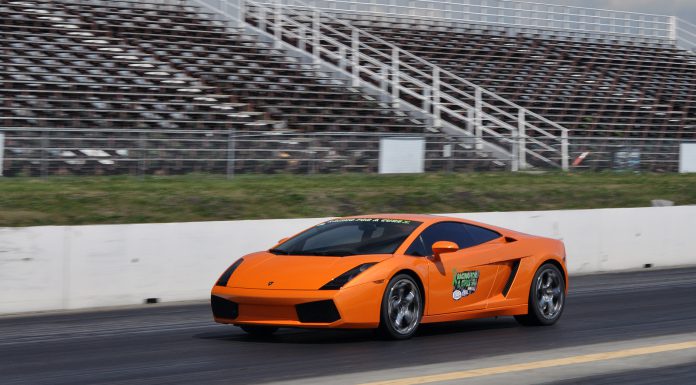 The ZR Auto 1500 hp Gallardo did very well. Zahir Rana set the fastest top speed on the quarter-mile, at 132 mph. Despite having no time to set up the launch control, being on a slippery racing surface and not having the right tires on the track, the Gallardo performed very well.
It has driven 276 km/h in the past and has a quarter-mile time of 8.7 seconds. This time though, the conditions weren't quite right.
[youtube]https://www.youtube.com/watch?v=Aa0Oz_6DpA0[/youtube]