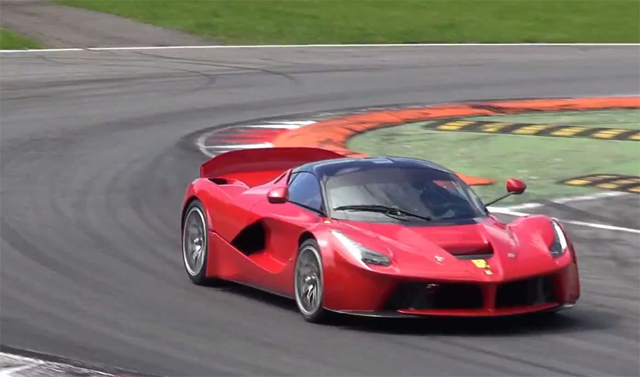 We know that Ferrari is currently developing a track-only variant of the LaFerrari dubbed the LaFerrari XX. Set to be similar to the McLaren P1 GTR, the LaFerrari XX will be even more focused, louder and faster than the regular road-legal model and as this video recently showed, it seems to have ticked those boxes already.
As standard, the Ferrari LaFerrari produces a combined 950 from its V12 engine and HY-KERS system. However, for the LaFerrari XX, Car Magazine reports that power will be bumped up to a truly ludicrous 1050 hp! The additional power will reportedly be gained by tweaking the supercar's engine electronics.
To give you some idea of how fast the LaFerrari XX will be, it's worth comparing it to the FXX. Based on the Ferrari Enzo, the Ferrari FXX Evoluzione delivers 850 hp and can reach 100 km/h in just 2.5 seconds and a theoretical top speed of 400 km/h! Add an extra 200 hp to that and the LaFerrari XX should really break the barriers of what we think cars available to private customers cars capable of.
Beyond power upgrades, we now that the LaFerrari XX will weigh less, produce more downforce, feature improved aerodynamics, new suspension and retuned traction and stability systems compared to the road car.
[Via Car Magazine]