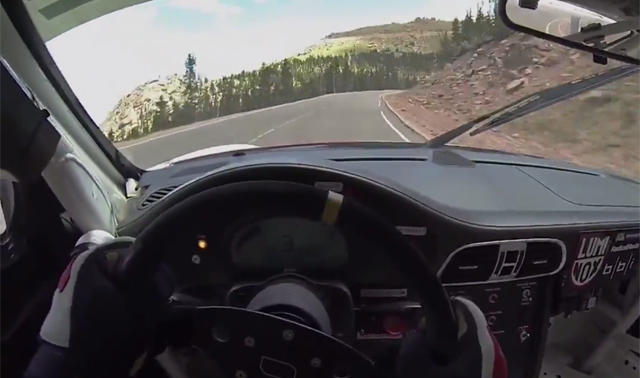 At this year's Pikes Peak International Hillclimb 2014, Jeff Zwart was driving an extremely impressive Porsche 911 GT3 Cup Turbo Hill Climb Special car created specifically for the legendary North American hillclimb.
[youtube]https://www.youtube.com/watch?v=GU-pm1r4694#t=102[/youtube]
As mentioned in the video description, one of the fuel pumps of the car failed just after leaving the start line. As a result, Zwart was battling the car the entire way up the hillclimb as the broken fuel pump made the car shake rather violently when the throttle is lifted and the blow off valve and wastegate whistle away.
Despite the car not being as fast as it could have been, the video is still well worth a watch!