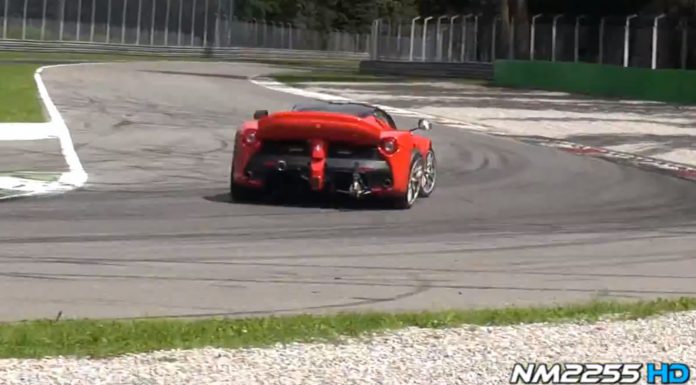 A video has emerged of a LaFerrari XX prototype testing at Monza. Its home turf for the Italian hypercar and it seems as though testing is already starting to happen, even with customer deliveries of the road car just starting off. What a surprise then to see Ferrari's latest and greatest buckle a wheel under heavy cornering!
The first 2 minutes 20 seconds of the video demonstrate the sheer performance of LaFerrari and ability to demolish the track. Then something slightly odd happens as the test driver asks a little too much of the rear suspension system. The car appears to buckle its rear right wheel as it passes through the corner. The incident doesn't appear to have too much of an impact on the cars handling as it drifts around the corner on three wheels!
[youtube]http://youtu.be/6EIrO2bP6Q8[/youtube]
The car is thought to be the much anticipated LaFerrari XX. Unlike the Ferrari FXX which it succeeds, LaFerrari XX will likely produce around the same 963 hp as the 'regular' road-legal LaFerrari. Instead, LaFerrari XX will focus more heavily on aerodynamics and weight reductions to improve handling and reduce lap times.