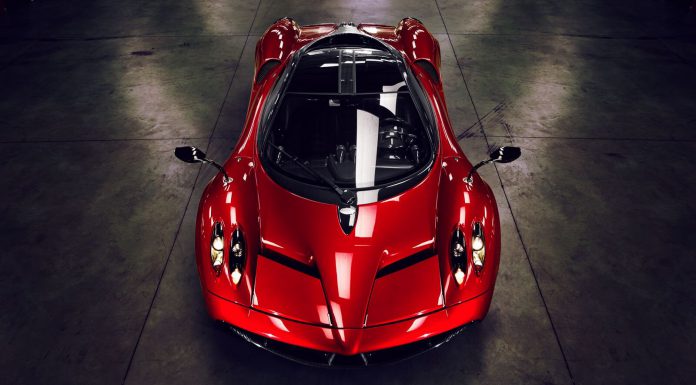 Facebook mogul Mark Zukerberg is rumoured to have ordered a Pagani Huayra. Zuckerberg is thought to have put down a deposit on the Italian hyper car. US spec cars are starting to leave the factory and the very first deliveries are taking place. Mark Zuckerberg has previously been spotted driving a Volkswagen Golf GTI, an Acura TSX and even a Honda Fit. A Pagani Huayra would be a big step up!
40 percent of current Pagani Huayra orders are headed to US customers and we are sure that more high profile customers will emerge through the rumour mill. It is the first time that a Pagani model has been sold stateside. Mark Zuckerberg will join a list of famous Pagani owners which includes Lewis Hamilton, Wyclef Jean and fellow tech entrepreneur David Heinemeier Hansson.
The Pagani Huayra features an M158 twelve-cylinder biturbo engine sourced through AMG. Pushing 720hp and 1,000Nm of maximum torque, it is a fabulous powerplant with plenty of character. What most will recognise though is the distinctive shape and the stunning interior design.
With the new factory up and running, Pagani are producing cars at a higher rate than ever before. We don't have any further information about the Zuckerberg car. We imagine that the Pagani Huayra order books are pretty packed already and lead times are extremely high. Couple this with the fact that the Huayra takes almost 4 months to build and we don't expect to see Mark united with his new car any time soon!