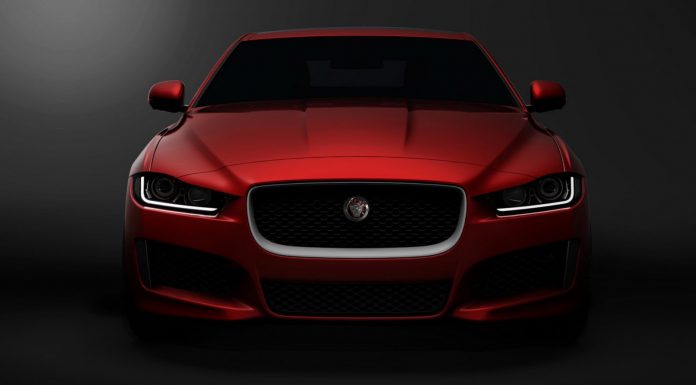 After teasing it on multiple occasions over the past few months, Jaguar has confirmed that its new entry-level XE sedan will be unveiled on the 8th of September in London.
Alongside this confirmation, Jaguar also revealed some previously unknown details about the car which will rival the likes of the BMW 3-Series, Audi A4 and Mercedes-Benz C-Class.
One crucial feature the new XE has adopted is advanced double wishbone front suspension constructed from aluminium and similar to the F-Type sports car. Jaguar claims that this suspension setup means the XE will be as stiff as the XFR. Furthermore, the rear suspension also uses aluminium for much of its construction.
Elsewhere, the Jaguar XE will adopt electric-steering which is quite a talking point of the auto industry at the moment as it generally doesn't provide the same steering feel as hydraulically operated systems. However, Jaguar claims it could "deliver better-quality feel".
On an engine front, we know that the Jaguar XE will come with a 2.0-litre turbocharged petrol and 2.0-litre turbo diesel engine. Elsewhere, reports suggest that the range topping model, possibly called the Jaguar XER-S will feature a supercharged V8 engine delivering a truly brutal 542 hp making it not just an M3 rival, but also an M5 competitor from a performance perspective.
Underpinning all of this will be Jaguar's new aluminium architecture first used of last year's gorgeous C-X17 Sports Crossover Concept.