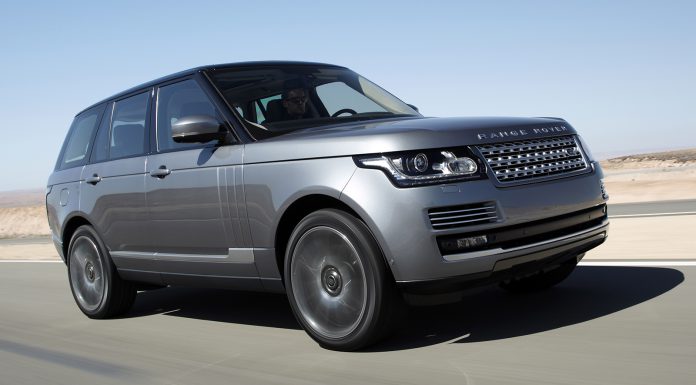 With 2015 fast approaching, cars for the next model year are slowly but surely being released. The latest ones are the upgraded 2015 Range Rover Autobiography and 2015 Range Rover Sport models which bring with them a host of changes.
For the 2015 model year, a new variant of the Range Rover Autobiography will become available dubbed the Autobiography Black with it also set to be available in the U.K. It will include new 21-inch and 22-inch wheels as well as LED tail lights, black and chrome trim across the exterior as well as a semi-aniline leather interior. Further additions include more choices for wheel designs, a host of new convenience oriented features as well as further personalisation being offered.
One of the most enticing updates is the implementation of a feature dubbed 'InControl'. It allows the infotainment system of the car to remotely connect to your smartphone and importantly, can help track the car if it is stolen. Alongside its inclusion in the 2015 Range Rover Autobiography Black, this feature comes with the new Range Rover Sport.
Beneath the updated skin and interior features, both 2015 models receive a gently modified version of the existing SDV8 engine with it now delivering an additional 30 lb-ft of torque bringing the final figure to 546 lb-ft and 334 hp. Finally, the eight-speed transmission has been tweaked.