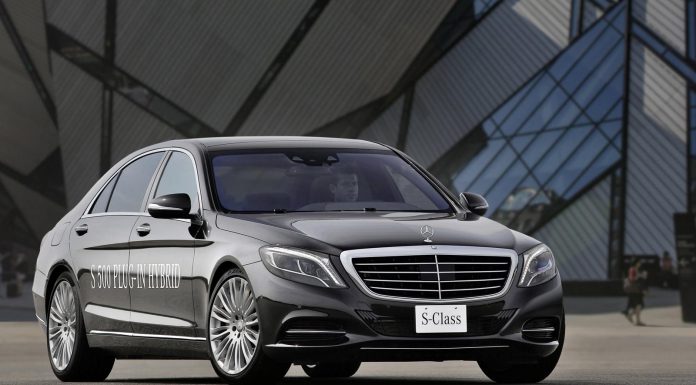 Back at the Frankfurt Auto Show last year, the 2014 Mercedes-Benz S 500 Plug-In Hybrid was revealed. Powering the 2014 Mercedes-Benz S500 Plug-In Hybrid is a brand new turbocharged 3.0-liter V6 delivering an impressive 328 hp and 354 lb-ft of torque. While that engine would have been enough to satisfy Mercedes-Benz ten years ago, the continual growth in the hybrid car market and continual clampdowns on car emissions means the traditional internal combustion engine has been joined with an electric motor.
When first released, Mercedes-Benz said that thanks to the addition of the 107 hp electric motor with 251 lb-ft of torque, the car could reach 100 km/h in just 5.5 seconds. However, the German marque has revised that acceleration figure with it now quoting an even more impressive 5.2 seconds! While that isn't fast compared to modern supercars or sports cars, it is very fast for a hybrid and particularly fast for a hybrid of this size.
Alongside the acceleration figures being better than expected the S 500 Plug-In Hybrid is also more fuel efficient than previously reported. Instead of returning 78 mpg, it covers an impressive 84 mpg on the average European testing cycle. That equates to just 3-litres per 100 km/h with the car also only producing just 69g/km of C02.