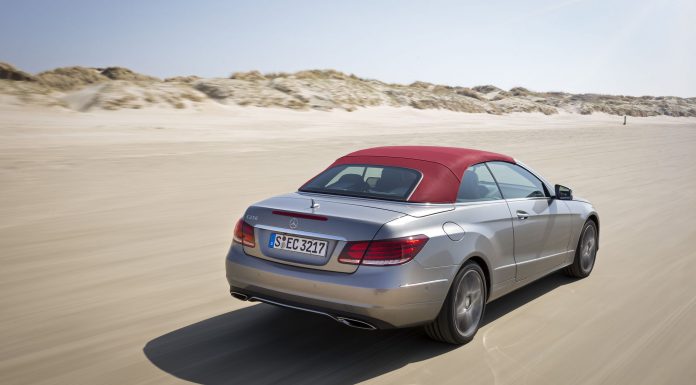 Details about the 2015 Mercedes-Benz E-Class are said to have surfaced via a Mercedes-Benz enthusiast blog. While the 2015 E-Class isn't the next-generation model we are waiting with baited breath for, numerous updates have been adopted for the 2015 model year.
First off, there will be eight new variations or differently priced models offered at launch with deliveries reportedly scheduled for this coming September. The entry-level model will be the 2015 Mercedes-Benz E 220 BlueTEC Cabriolet complete with a 6-speed manual transmission for just over 45,000 euros while the faster E 400 Coupe and Cabriolet complete with a 7G TRONIC Plus transmission cost 56,703 euros and 61,225 euros respectively. Pricing for the range topping E 500 hasn't been revealed, but is reportedly Euro 6-compliant unlike the current car.
Two variations have been dropped for 2015 however. Those are the E 300 and E 350 Coupe and Cabriolet. Thankfully, the loss of these two models is more than made up for by the addition of the new 9G TRONIC transmission which is available for the E 200 BlueTec and E 250 BlueTec initially for an additional 2558 euros. Once deliveries of the 2015 E-Class commence, we expect the firm's most advanced transmission to be offered for more E-Class versions.
It is suggested that sales of the car are starting today.
[Via Mercedes-Benz Passion]