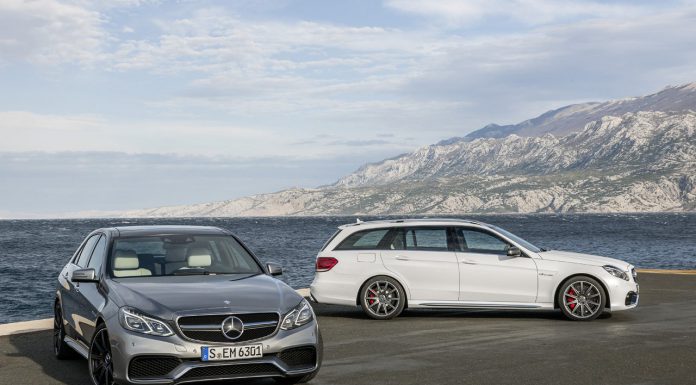 Just last year, the W212-generation Mercedes-Benz E-Class received a massive facelift. However, in just a couple of years' time, the next-generation E-Class will launch and now the very first details about that car have begun to leak online.
According to Autobild, the new E-Class is on track for a launch in standard sedan guise in 2016. This same year a long-wheelbased variant will be offered for the Chinese market and then in 2018, a four-seater coupe version as well as a four-seater convertible will become available.
Unsurprisingly, a selection of new engines will be offered in the next-generation Mercedes-Benz E-Class. Some of these include a speculated twin-turbocharged petrol six-cylinder engine delivering 367 hp in base specification and up to 435 in top spec. A new 2.9-liter turbo diesel could also become available delivering between 313 and 400 hp and 650 to 750 Nm of torque depending on specification. Such a powertrain will be designed to compete with the 381 hp Tri-turbo offered by BMW and Audi's twin-turbo diesel.
Also, the next-gen Mercedes-Benz E-Class will likely be available as a full plug-in hybrid featuring a 2.0-liter, 211 hp four-cylinder petrol engine or a 2.0-liter diesel with 170 hp and mated to an electric motor expected to deliver around 122 hp by itself.
[Via Autobild]