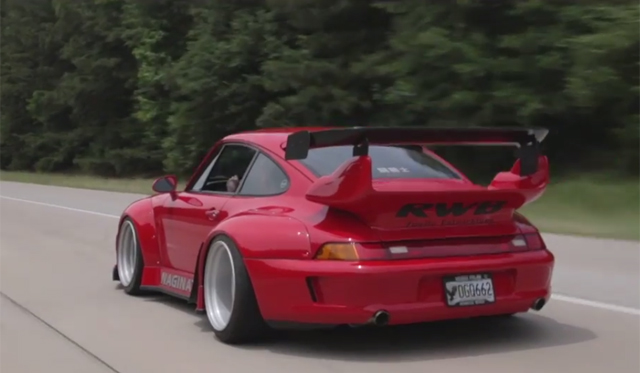 Sure, the Porsche 911 993 is relatively slow compared to the latest generation of 911s. However, when equipped with upgrades from RWB as well as a host of other modifications, the car really overshadows current offerings from the German manufacturer.
[youtube]https://www.youtube.com/watch?v=Y3hbJLtNfHU#t=259[/youtube]
Unsurprisingly, there aren't that many RWB tuned Porsche 993 911s out there. The following red example is owned by father and son duo Leh Keen and McGrath Keen and understandably, is there absolute pride and joy.
Be sure to watch the video above to check out this car in detail!